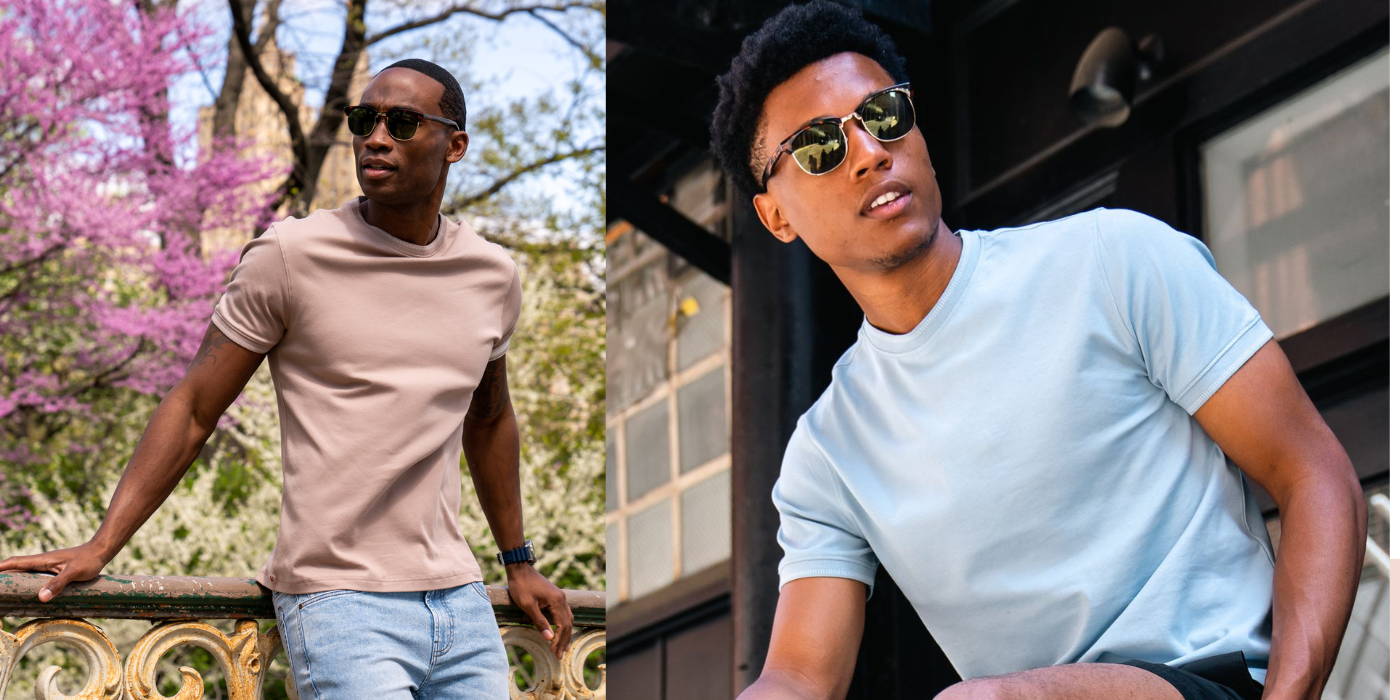 Does your dad enjoy casual activities like taking his dog for a walk or hanging out at his favorite brewery? Pairing a great pair of denim jeans with an awesome tee will make his walk or other favorite activity comfortably casual while still great looking.
These straight-fit denims are from our Special Denim Capsule Collection featuring custom metal hardware. They feature a zipper fly along with 5 pockets — a coin pocket plus two each in the front and back. Just what a busy dad needs!
A Printed Shirt Over Tech Pants
It may not be a trip to Hawaii, but this printed shirt will have your dad feeling those tropical breezes anyway! Pair it with tech pants for the perfect cool and comfortable summer outfit
This turquoise shirt with its subtle ocean wave and palm tree print will keep your dad delightfully cool this summer due to our signature summer-weight fabric. The fabric is a naturally cool cotton rayon blend.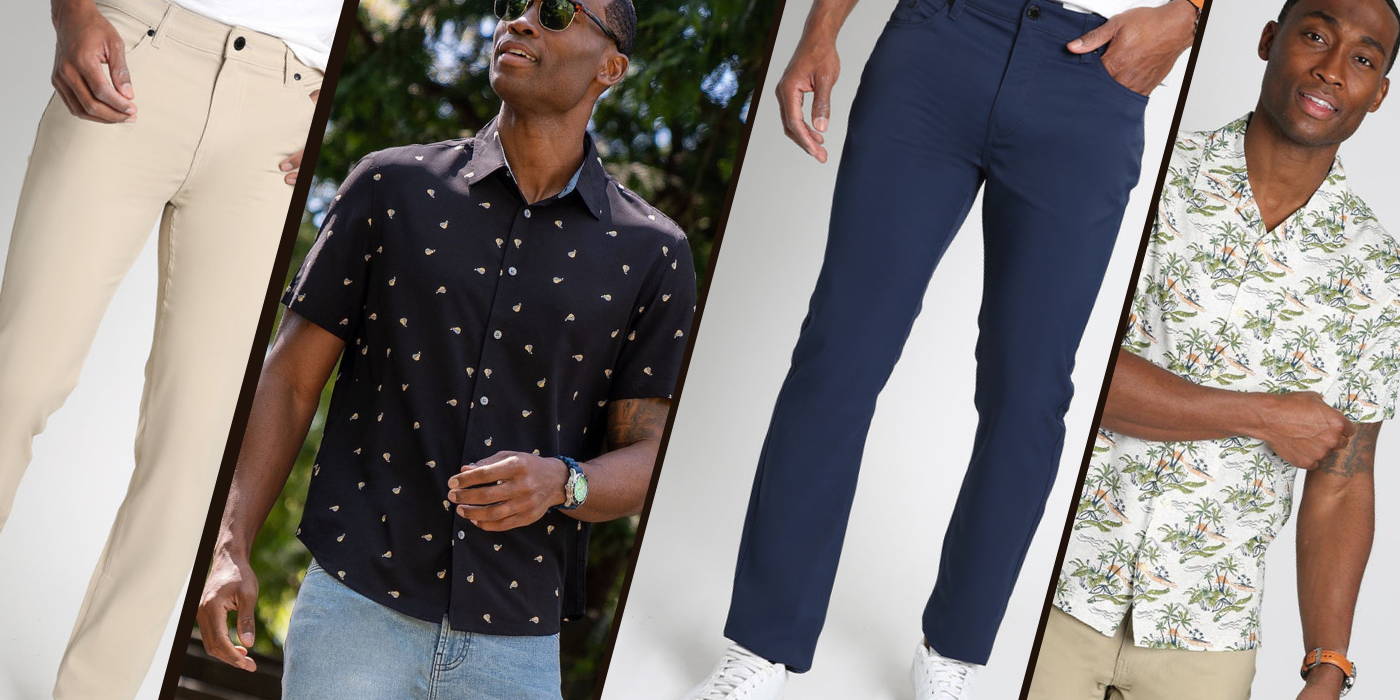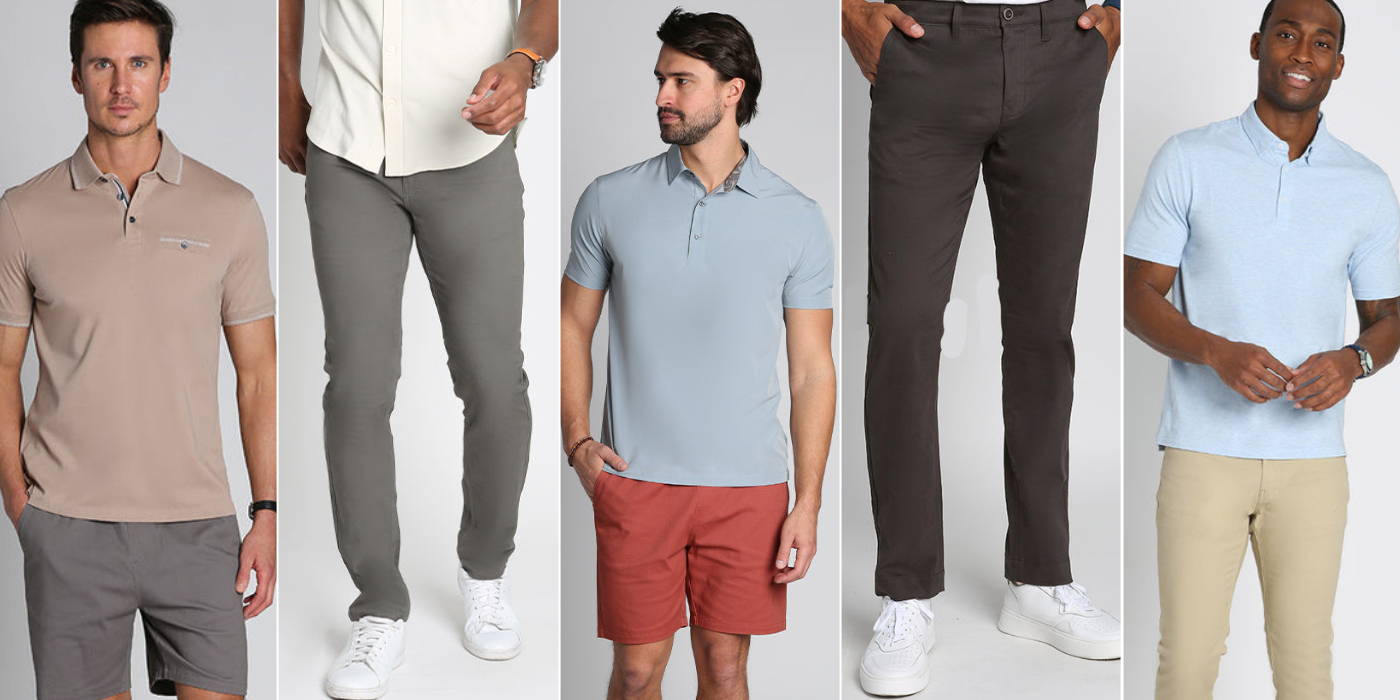 Casual yet stylish chinos will pair perfectly with a polo shirt for a relaxed evening out, wherever that evening takes him.
Choose a neutral color like these grey chinos and your dad will have plenty of outfit options. The washed twill fabric is crafted from a spandex blend for a comfy, broken-in feel. The straight-fit pants offer extra mobility thanks to the spandex and have five handy pockets for your always-busy dad.
A Performance Tech Short and a Henley
Of course! Our tech shorts are the ultimate in stylish summer comfort, and khaki is a classic "go with anything" color. Pair it with a Henley shirt for a cool and casual day on the town.
This tech short is newly engineered to make it as cool and comfortable as possible. The 2-way ultra-stretch fabric will move with your dad as he does all of the typical dad things. And the moisture-wicking fabric will keep him cool and dry as he does them, too. The five pockets include a handy hidden cell phone pocket.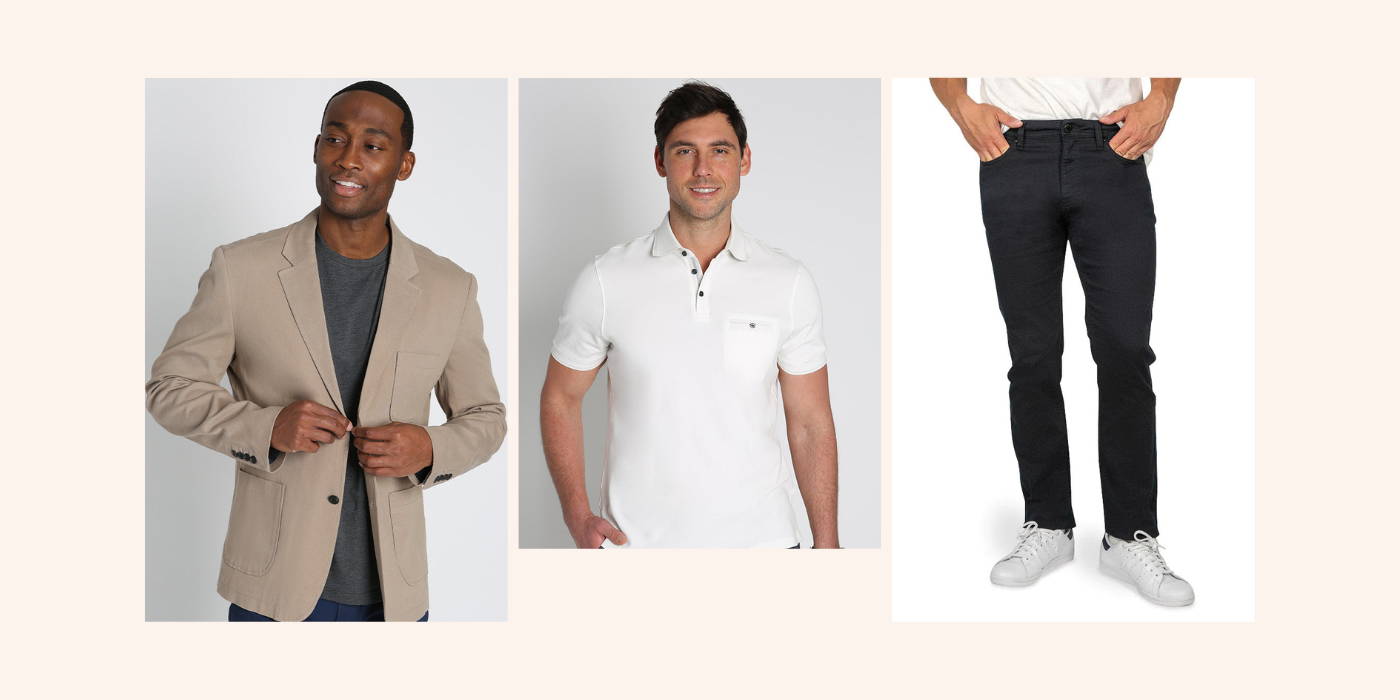 A Twill Blazer Over Traveler Pants and a Polo Shirt
For a father who's as stylish as he is loving, a twill blazer is a perfect way to top off an outfit. And what an outfit! We're thinking of a nice pair of traveler pants with a stylish polo, all topped with a classic (and classy!) two-button twill blazer.
This taupe deconstructed twill blazer will elevate almost any outfit. It features a classic fit, a double vent back for comfort, notched lapels, and six pockets for functionality (left chest pocket, two side pockets, and three inner pockets). The stretch twill fabric is made from cotton and spandex for maneuverability and is half-lined with chambray for extra stylishness. It also features functional button holes.
When you're looking for the perfect gift for a special person in your life, look no further than JACHS NY! We have all the latest, most comfortable, and most desirable fashions in a wide range of sizes and colors.