5 Different Ways To Pull Off A Holiday Sweater
Forget the "Ugly Christmas Sweater", You're in the business of looking good and turning heads. Here are 5 different ways to stylishly pull off a bold holiday sweater.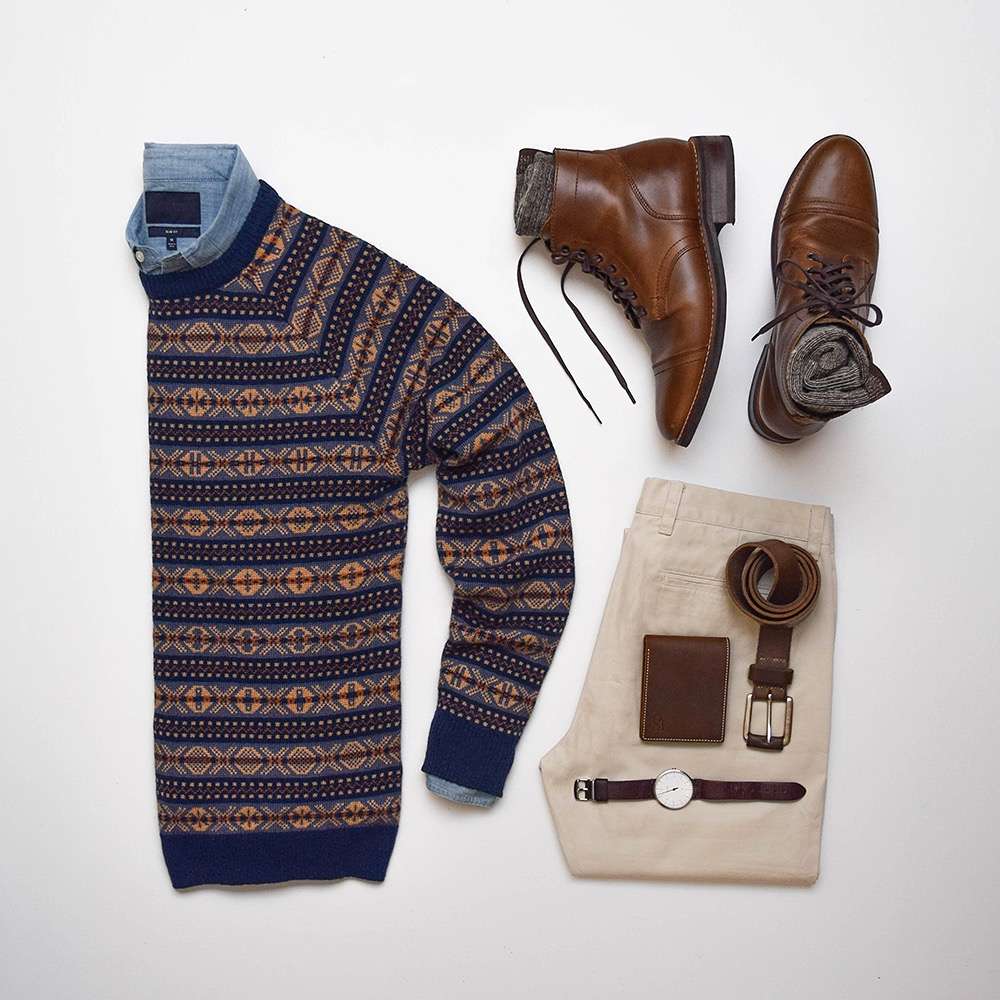 1) Layer it over a solid colored button down
A festive sweater should be the boldest piece in your outfit. Avoid the dreaded pattern-on-pattern clash by styling it over a solid button down with a clean pair of denim or chinos.
Shop Button Downs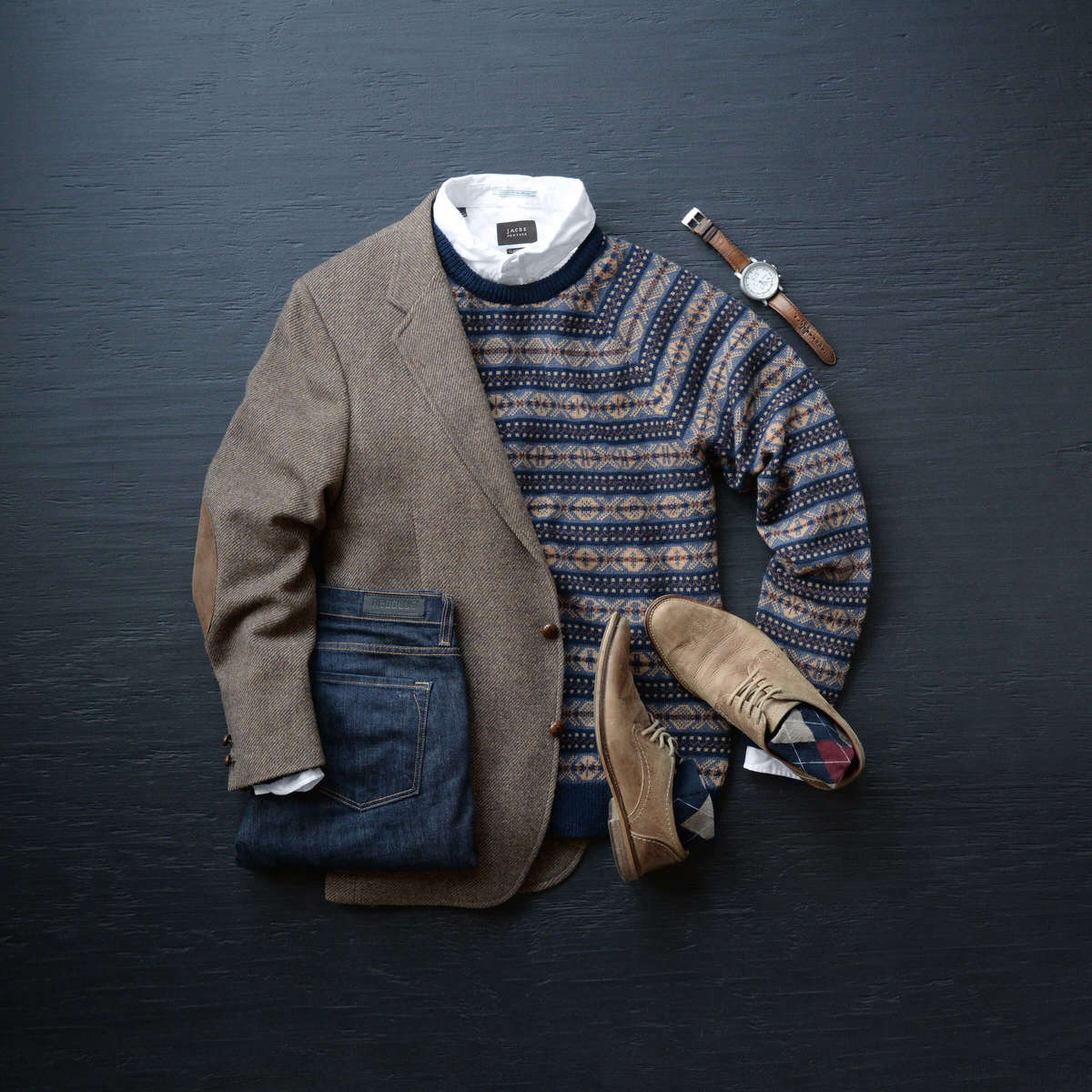 2) Sharpen it up with a Blazer
Your drunk uncle may tell you that you're dressed like his 4th grade social studies teacher, but what does he know? Sandwich your holiday sweater between a classic white oxford and a solid or textured blazer for a stylish, yet sophisticated look.
Shop Blazers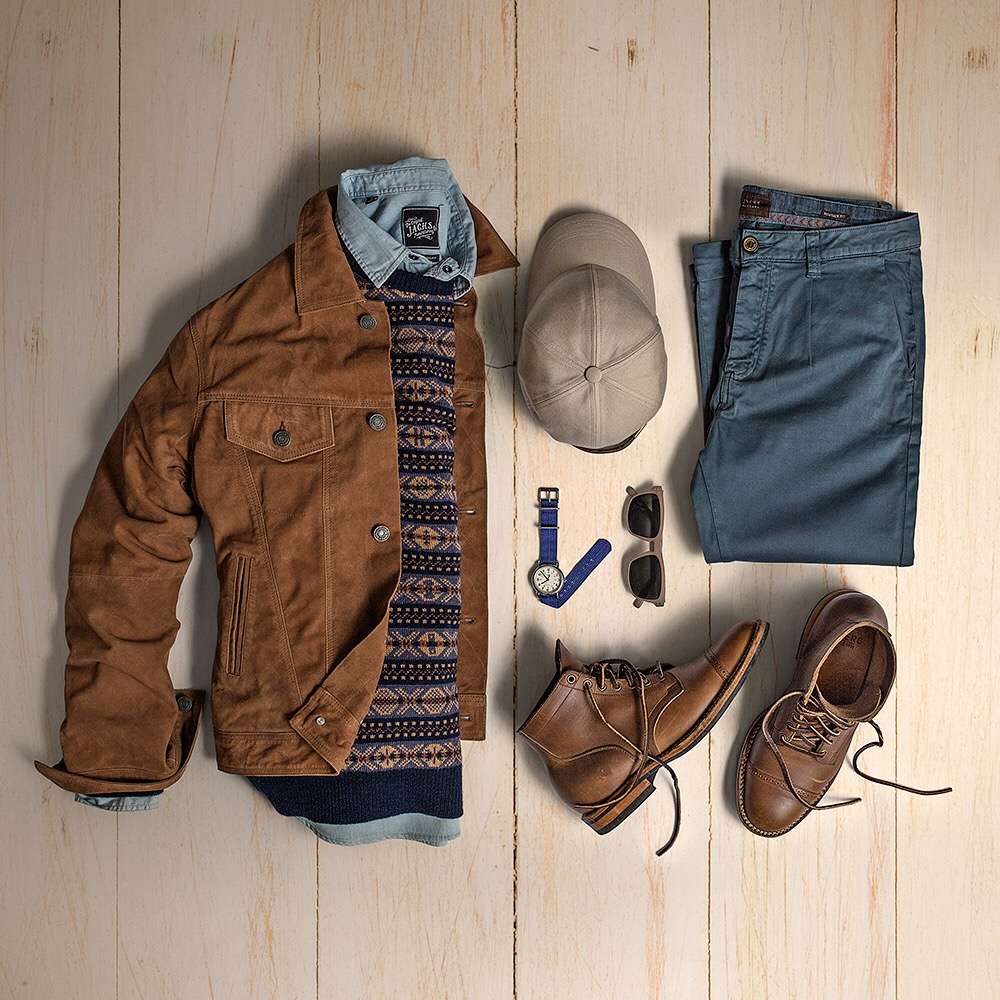 3) Get Rugged with a Trucker Jacket
This time your bold sweater may not be the stand out piece in your outfit. Layer it with a denim or chambray shirt and a rugged trucker jacket and boots and watch people mistake you for a young Clint Eastwood.
Shop Outerwear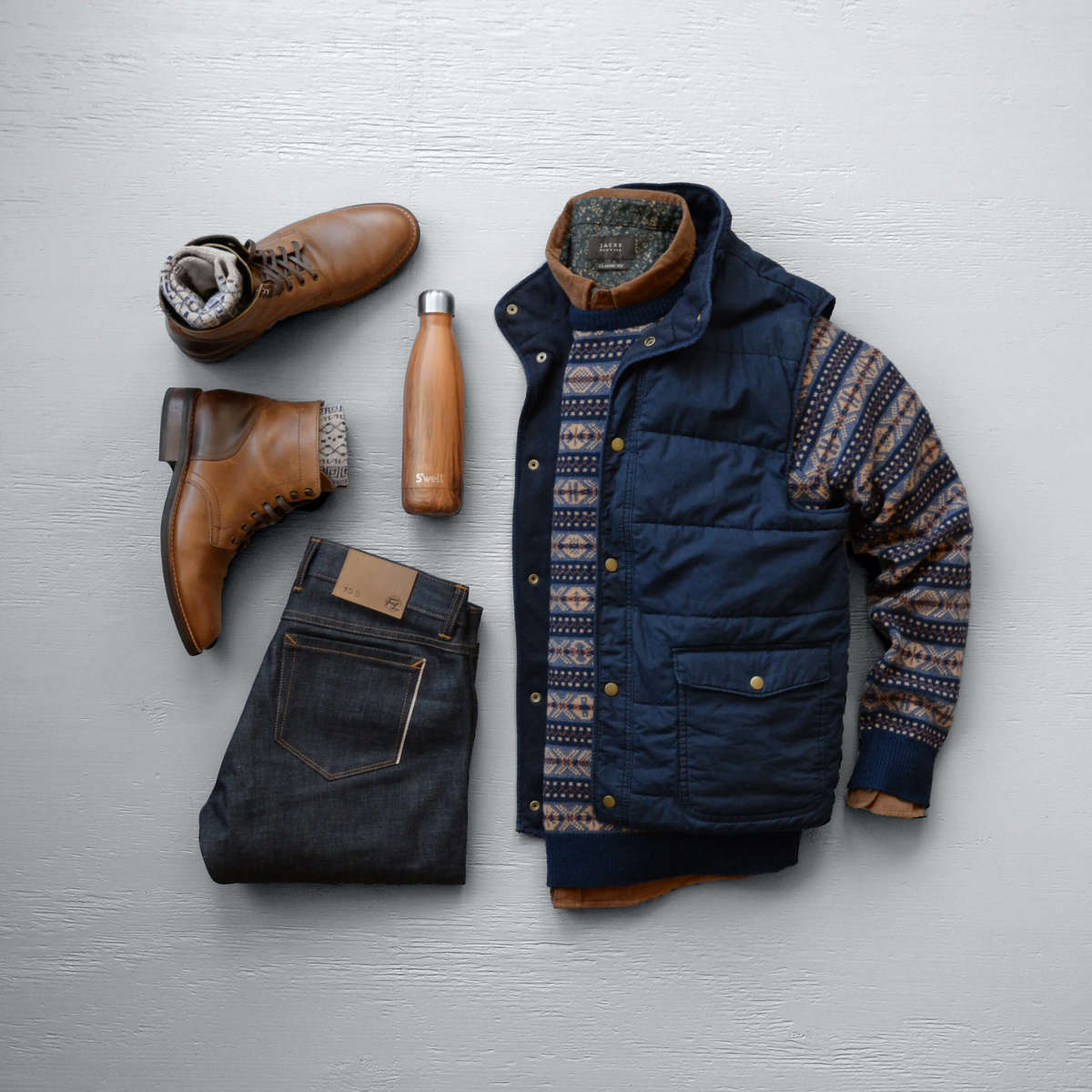 4) Wear it with tonal colors
If you are not the boldest dresser it is easy to soften the blow of of a colorful sweater by incorporating the colors into the rest of your outfit. Got a blue and brown sweater? Wear it with blue jeans, a navy vest, and a brown button down with brown boots. The colors will melt together and be very pleasing to the eye.
Shop The Look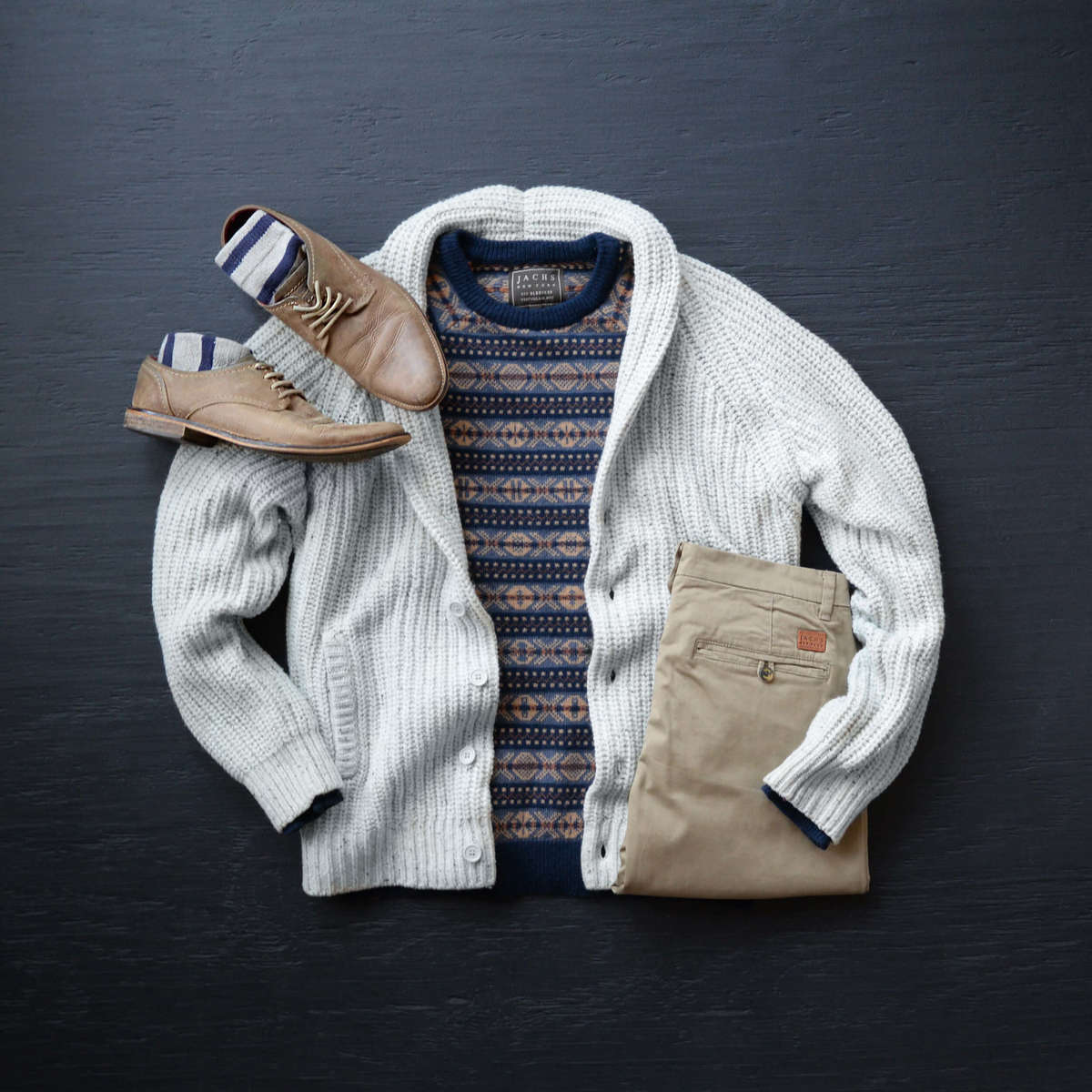 Sweater weather is called sweater weather for a reason! Don't be afraid to throw a cozy holiday cardigan over your cozy holiday sweater. You'll get some looks, but mostly of envy and admiration because they didn't think of that first.
Shop Cardigans