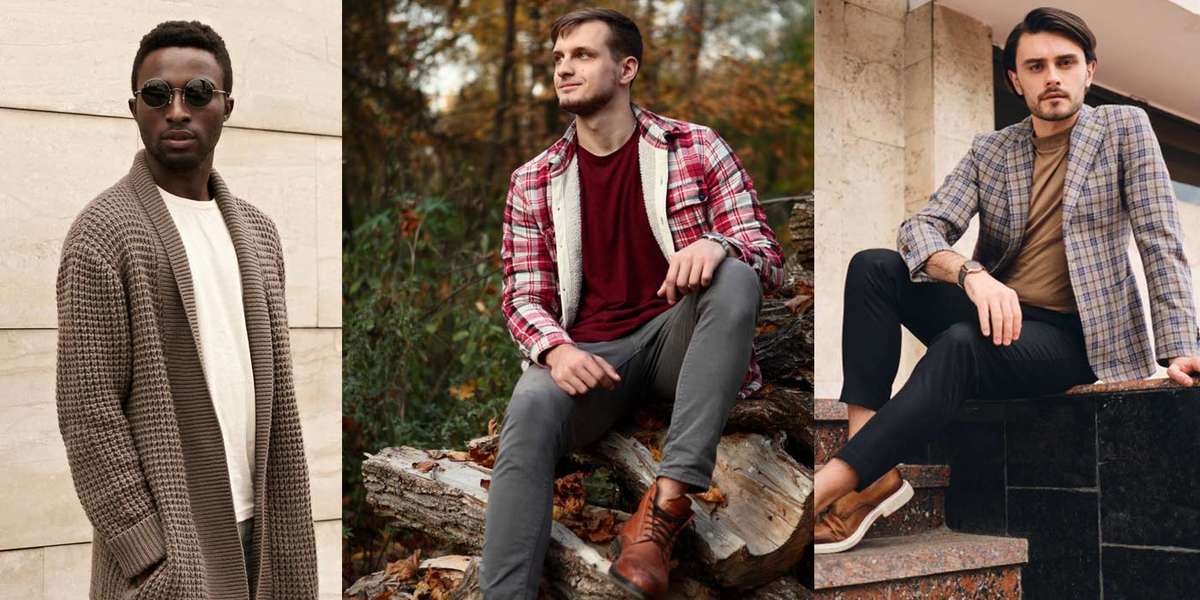 Fall Fashion for Men: The Art of layering
Cold weather is on its way! Are you ready for fall layering for cold weather comfort in flannels and denim? Here are suggestions for four layered outfits that will take you all the way through fall's often changeable weather. Add long-sleeve shirts, pullovers, sweaters, hoodies, and jackets to your wardrobe for the perfect layered fall outfits. They're sure to get you from early fall to the edge of winter in comfy, cozy style.
SHOP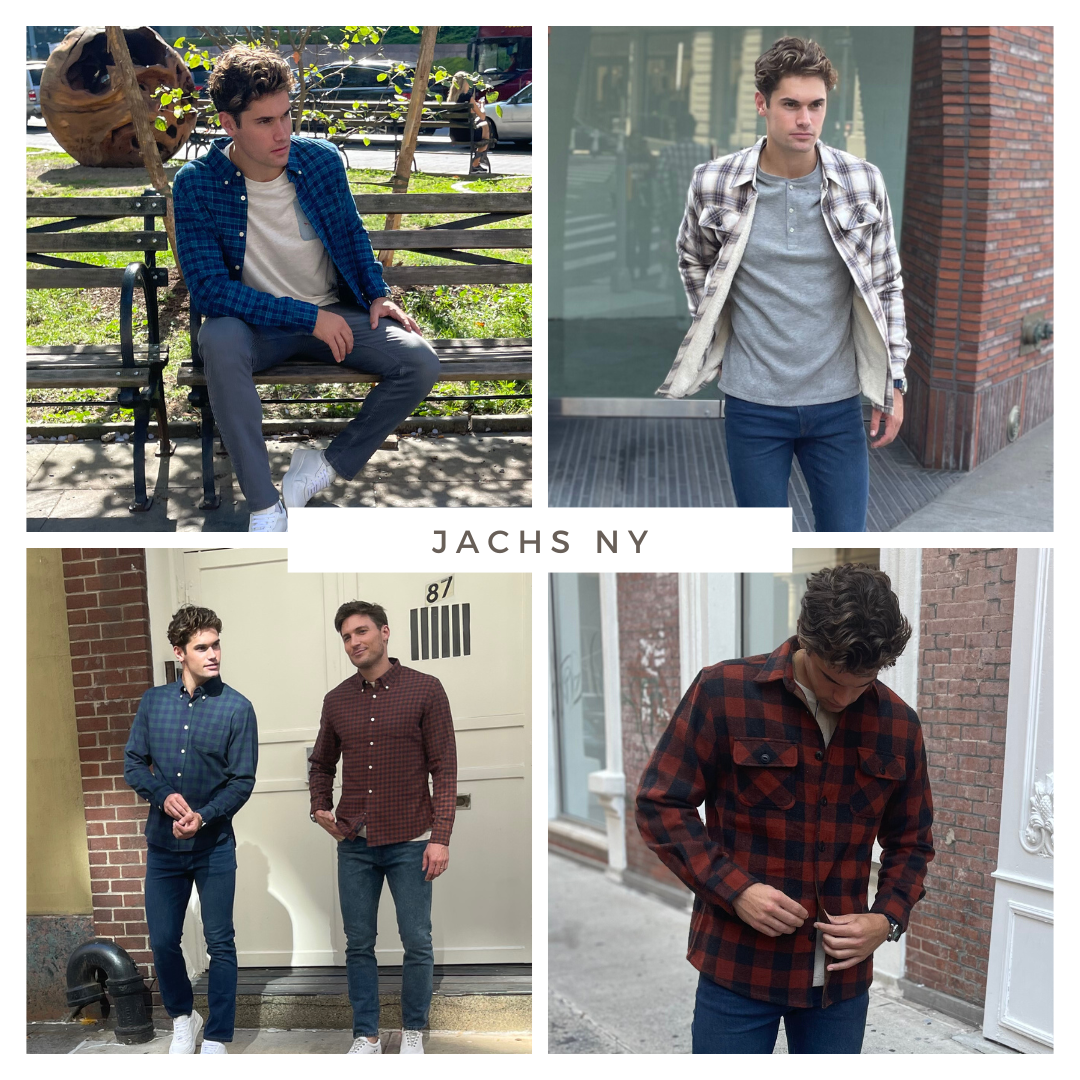 It's Getting Cooler
This is the least layered option because summer's warmth is lingering and it hasn't gotten too cool — yet. Swap out your summer shorts for a pair of chinos, toss an open flannel shirt over your favorite
tee
, and you're good to go. Our
flannel shirts
are a great casual choice for a little extra warmth. Who doesn't love the look and feel of flannel in the fall?
This
tan plaid flannel shirt
in a mid-weight 100% cotton brushed flannel will look great paired with
tan chinos
in a sateen-finish stretch fabric made from cotton with just a
touch
of spandex for easy movement
SHOP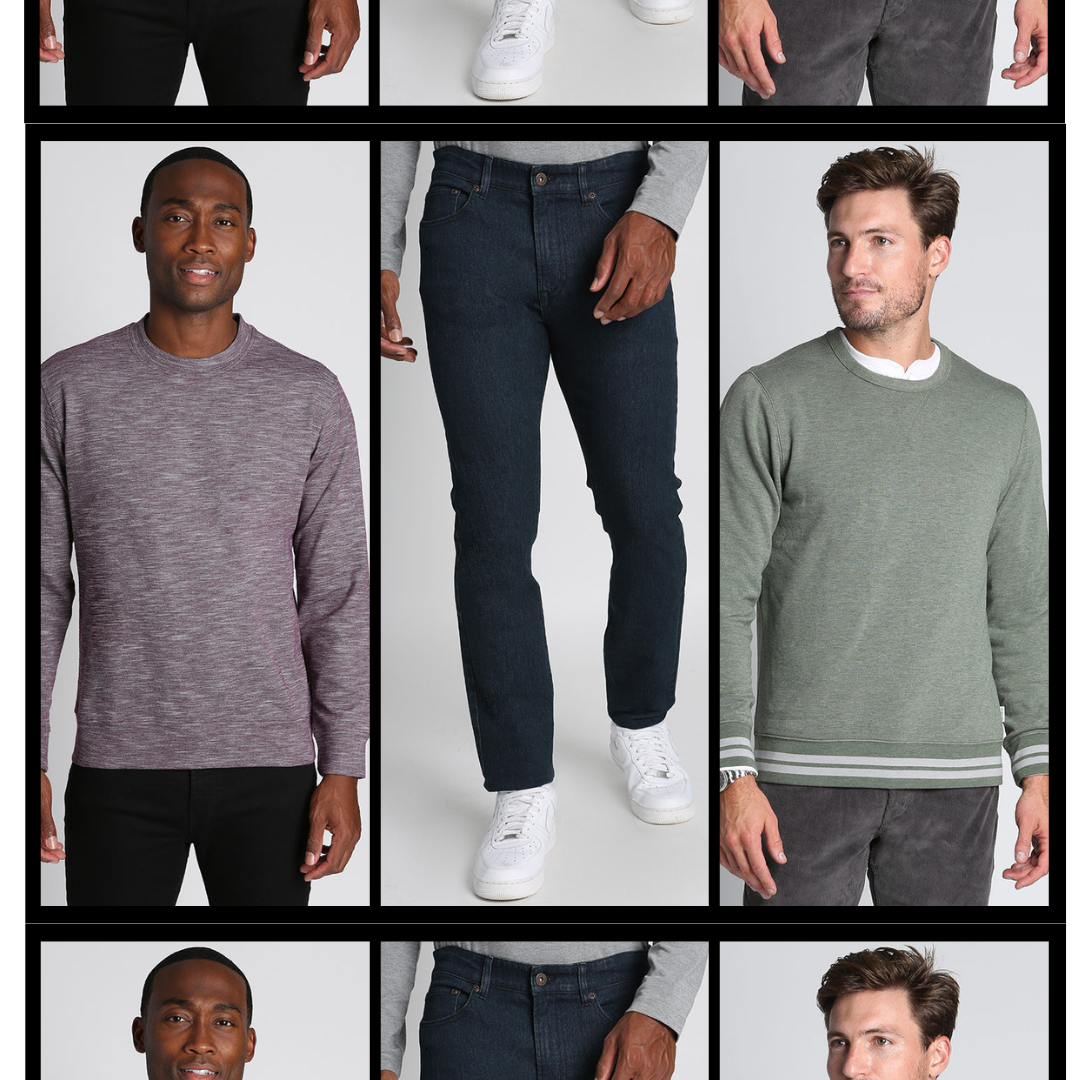 Fall Is Definitely on It's Way
Light fall layering is appropriate for those chilly days that warn us that winter isn't too far off. It's the perfect weather to break out your favorite
pullovers
.
Layer a pullover like this
green varsity crewneck
over a
striped laundered shirt
in 100% cotton. The soft-touch knit pullover is supremely soft and cozy.
Wear them over your favorite
denim jeans
for a casual outfit that's as warm as it is good looking. These jeans are from our Special Denim Capsule Collection and feature custom metal hardware on the mostly cotton fabric. There's just 1% spandex added to the cotton for a more comfortable fit.
SHOP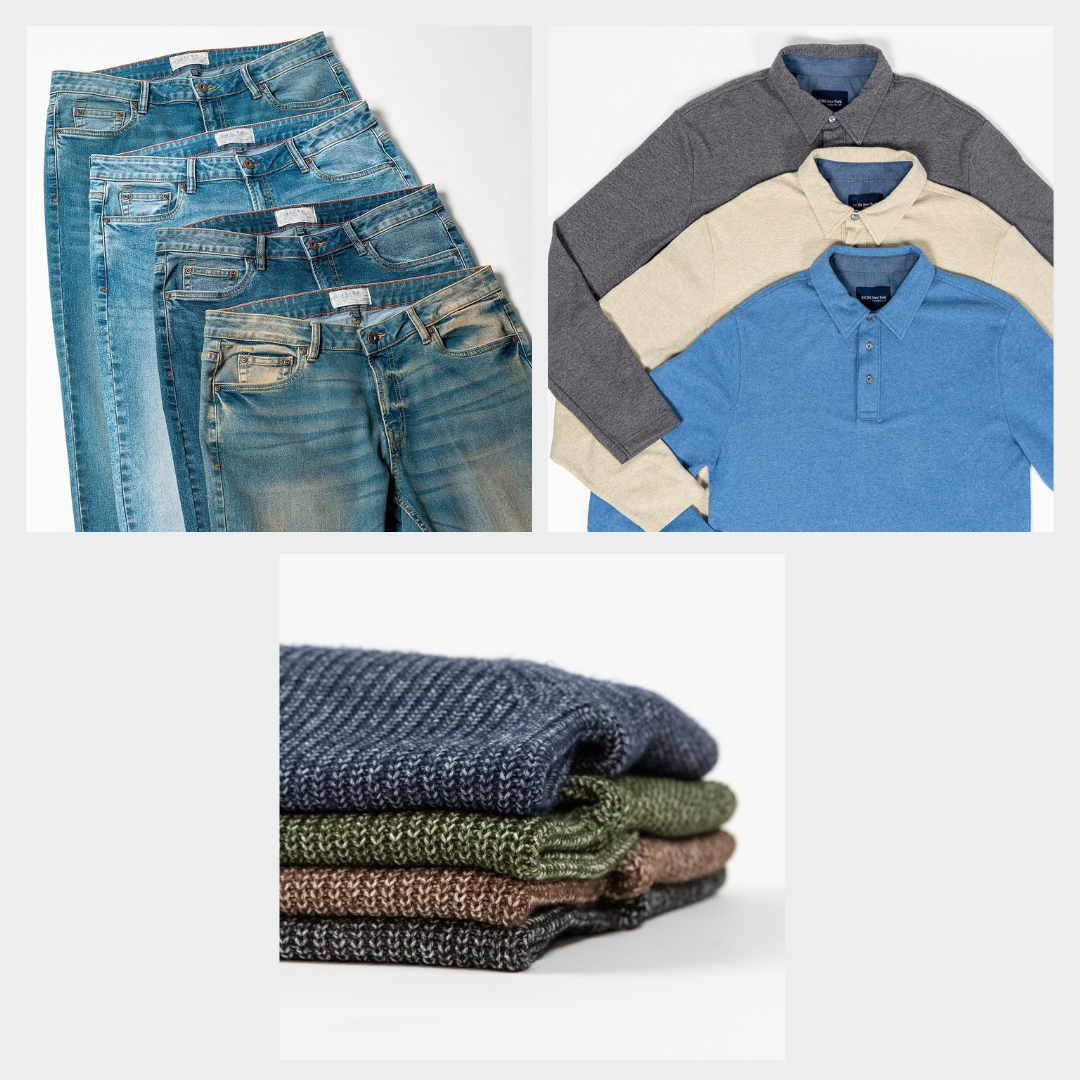 You Can Really Feel the Chill in the Air Now
It's time to add heavier layers. Medium-weight layering options include a heavy sweater over a long-sleeve shirt. We love this
crewneck sweater
over a classic
long-sleeve polo
like this ivory version in a comfortable, super stretchy blend of polyester and viscose rayon with a bit of spandex added. After all, when you're layering up, the last thing you want is a shirt that binds!
The classic cable knit sweater is made from a warm and cozy acrylic and wool blend that will add the extra warmth this time of year needs. Either chinos or jeans like this
straight fit denim
pair will anchor this cozy layered outfit. These great-looking denim jeans feature a zipper fly, five pockets, and custom metal hardware. They're made from cotton and spandex blend and are also from our Special Denim Capsule Collection.
SHOP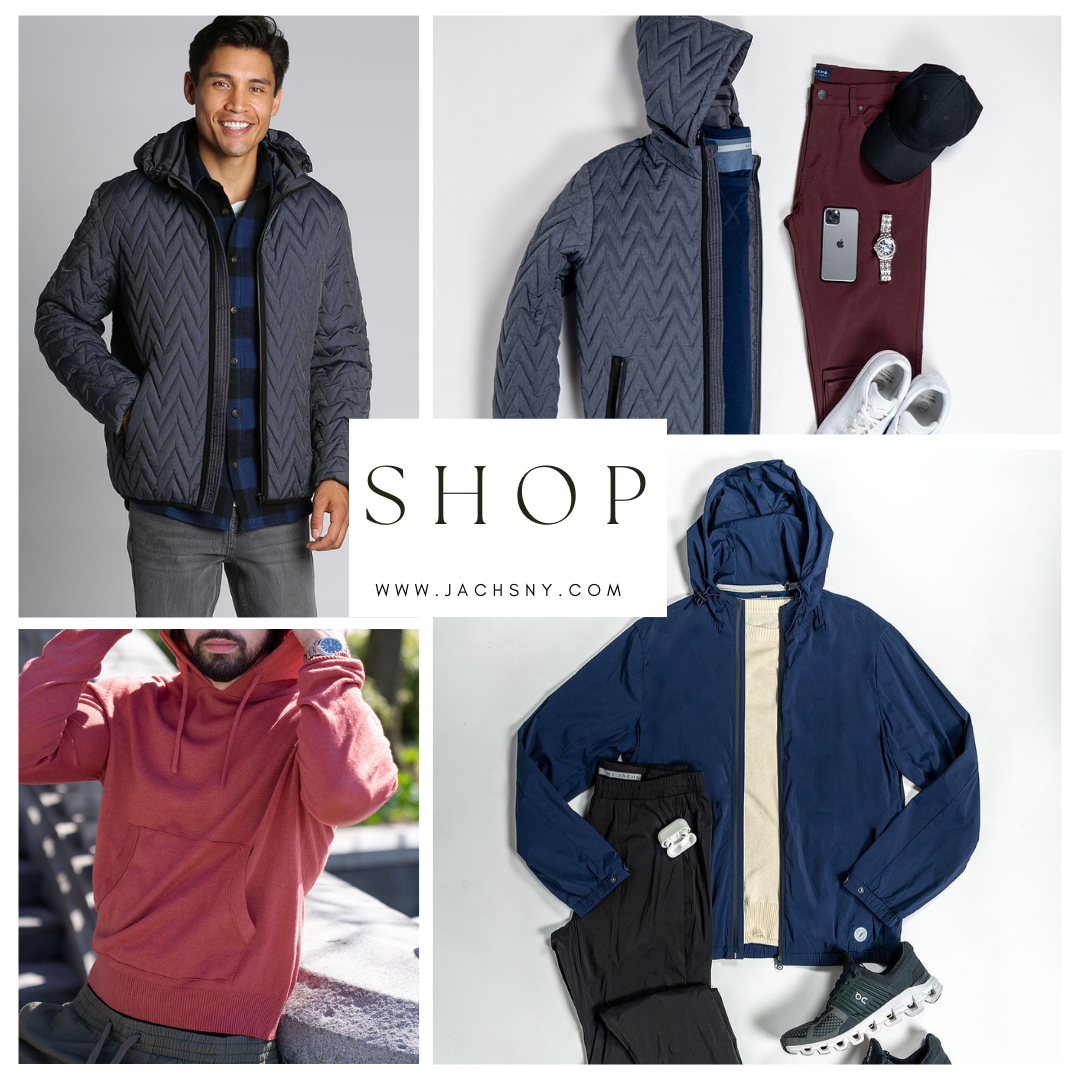 Brrr, Winter's Almost Here
Okay, now it's
definitely
time for warmer layers! Choose any of your favorite outfits from those listed above and add extra warmth to them by topping them with a cozy
hoodie
. We especially like this blue-striped Henley hoodie. The snug sustainable fabric is made from recycled cotton blended with recycled polyester. If it's
really
chilly out, add another layer by topping that hoodie with one of our
fantastic
jackets.
Those chill autumn winds call for a windbreaker and this water-resistant
navy windbreaker with hood
will answer that call. It's made from a super stretchy nylon/spandex blend that won't get in your way whether you're running through the park or heading out for lunch. The elastic waistband and sleeve openings, along with the full zipper on the front, will ensure the icy fingers of the wind don't steal their way inside.
This
gray herringbone puffer jacket
is lightweight yet warm and features a full zipper and detachable hood. The nylon/polyester shell is filled with 100% polyester held in place by herringbone quilting. When the weather demands another layer of warmth, this jacket gets the job done!
Whatever layering pieces you choose, rest assured knowing that you'll look as great as you feel when they come from JACHS NY!
SHOP