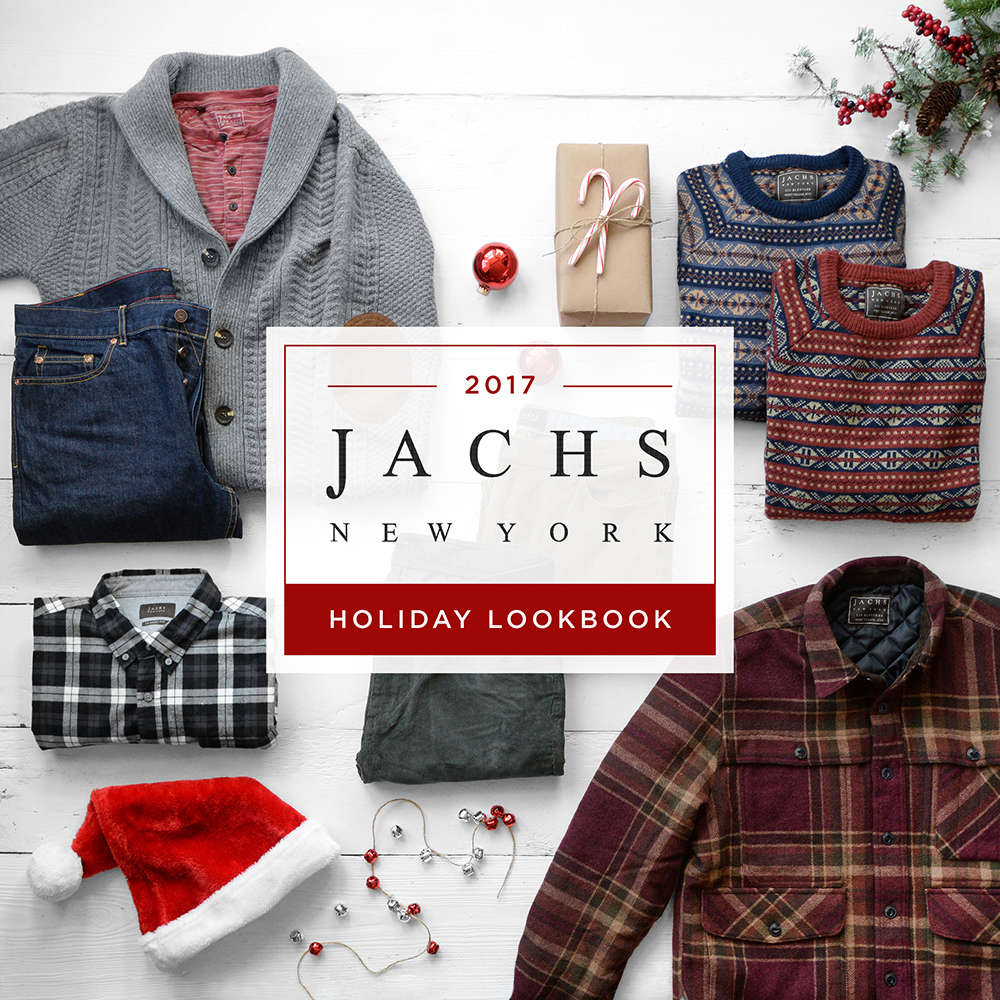 Forget about buying gifts for one minute. Here is what
you
should be wearing this holiday season. We've teamed up with our friend Seth Hartman (
@mycreativelook
) to make a special Holiday Lookbook to help you dress for every occasion during the festive season! Treat yourself, you deserve it!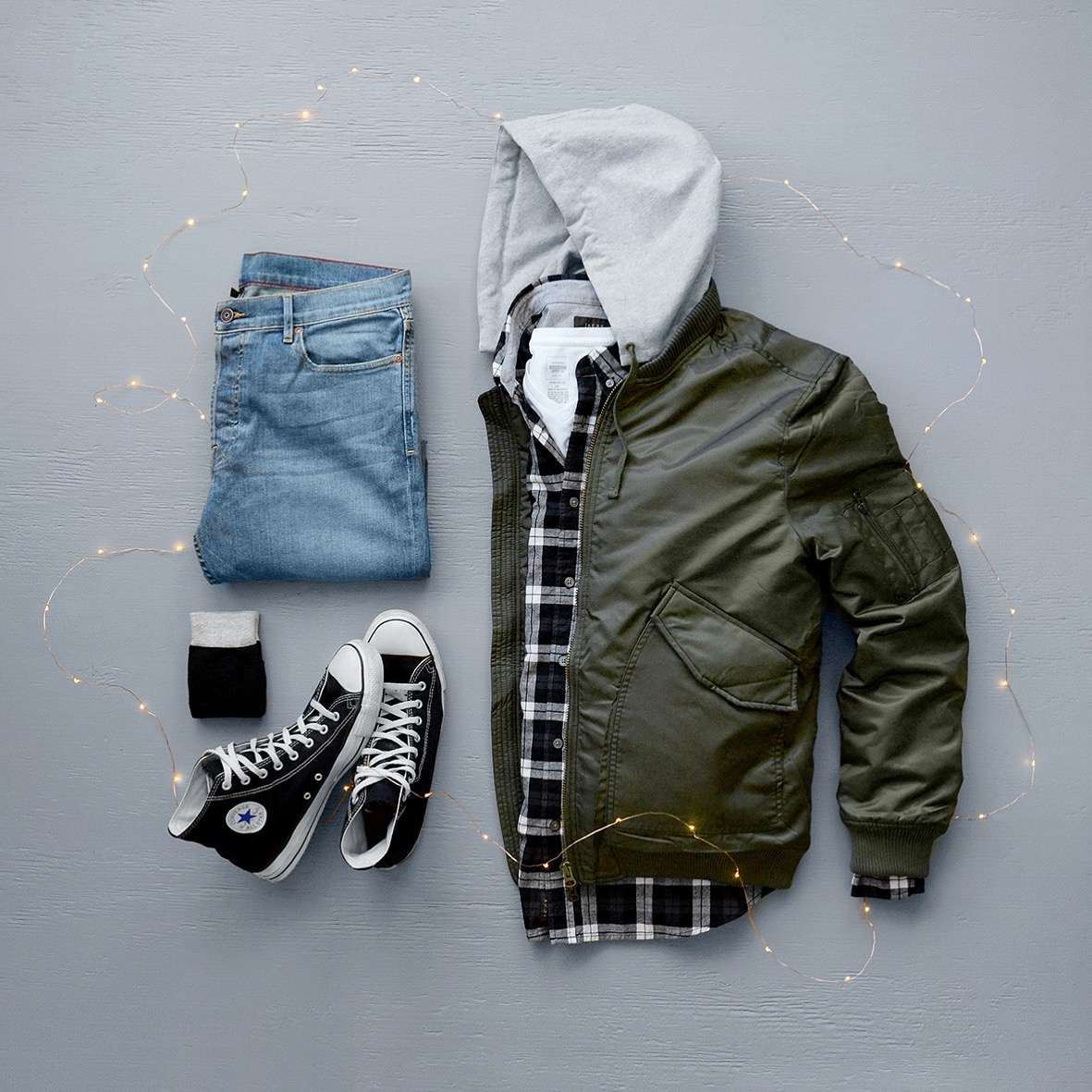 Whether you are running around town shopping, heading to the airport, or meeting up with old friends, the holiday season always has a way of getting you up off your couch and out on the town.
Make sure you're as prepared for these more casual encounters as you are for New Year's Eve. A pair of light washed jeans paired with a flannel and an olive bomber will keep you warm, comfortable, and stylish wherever you're off to next.
Shop The Look
We'll say it again- we're over this ugly sweater thing. Stand out at your next party because you've GOT style, not because you googled "funny holiday sweater" and bought the first thing that came up.
A simple, yet bold update to one of our favorite looks layers a classic cowichan cardigan over a waffle henley and chambray shirt with dark washed jeans. Help us put an end to this epidemic!
Shop The Look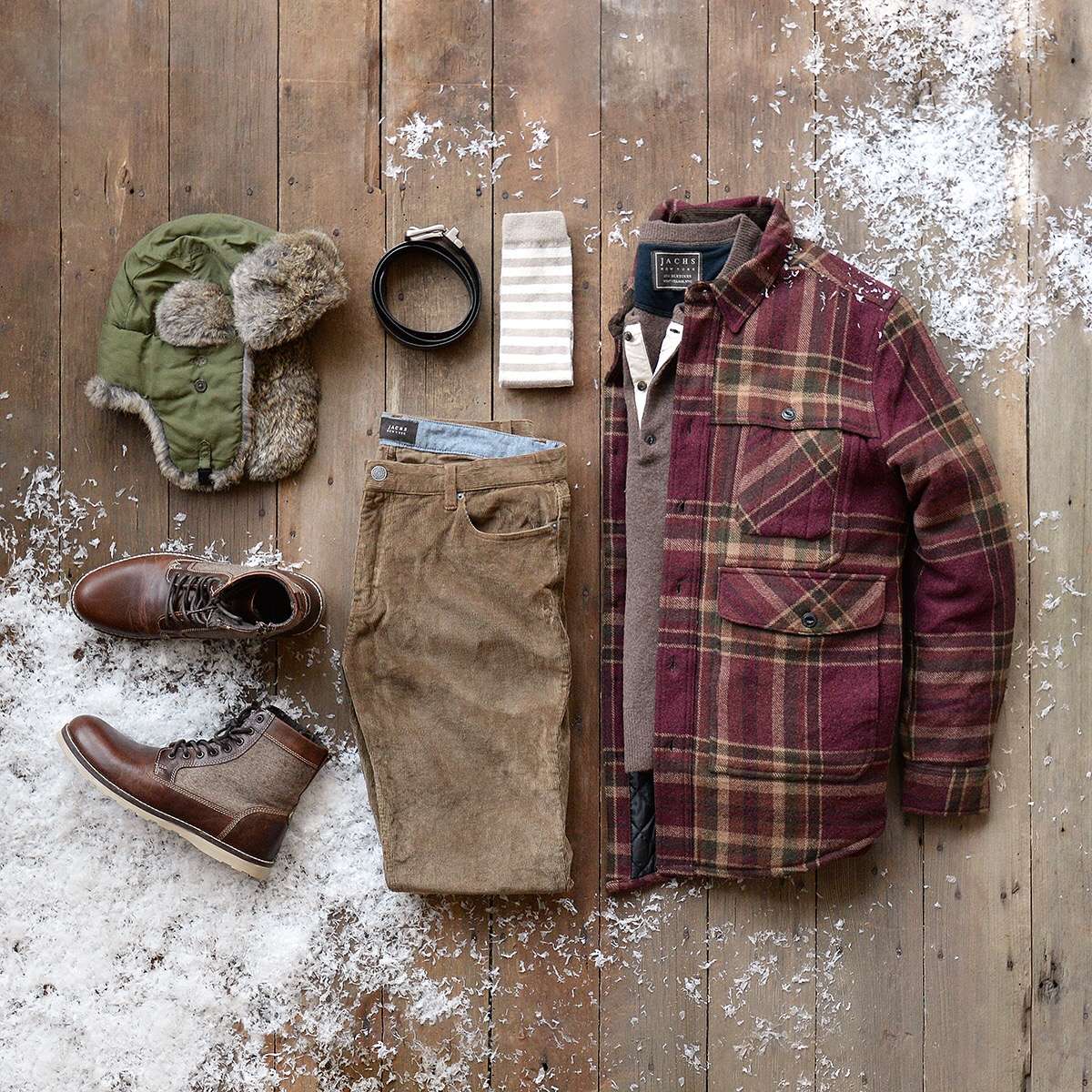 We think that one of the keys to happiness is having a sense of adventure and an open mind. Try new things, meet new people, and go to new places whenever the opportunity presents itself. Oh, and look good while you're at it.

A flexible outfit with layers can be your best friend when you're out exploring. This combo featuring a Wool Blend Sweater Henley and Stretch Corduroy Pants has you covered. Layer on a classic Hunting Jacket for extra warmth when needed.
Shop The Look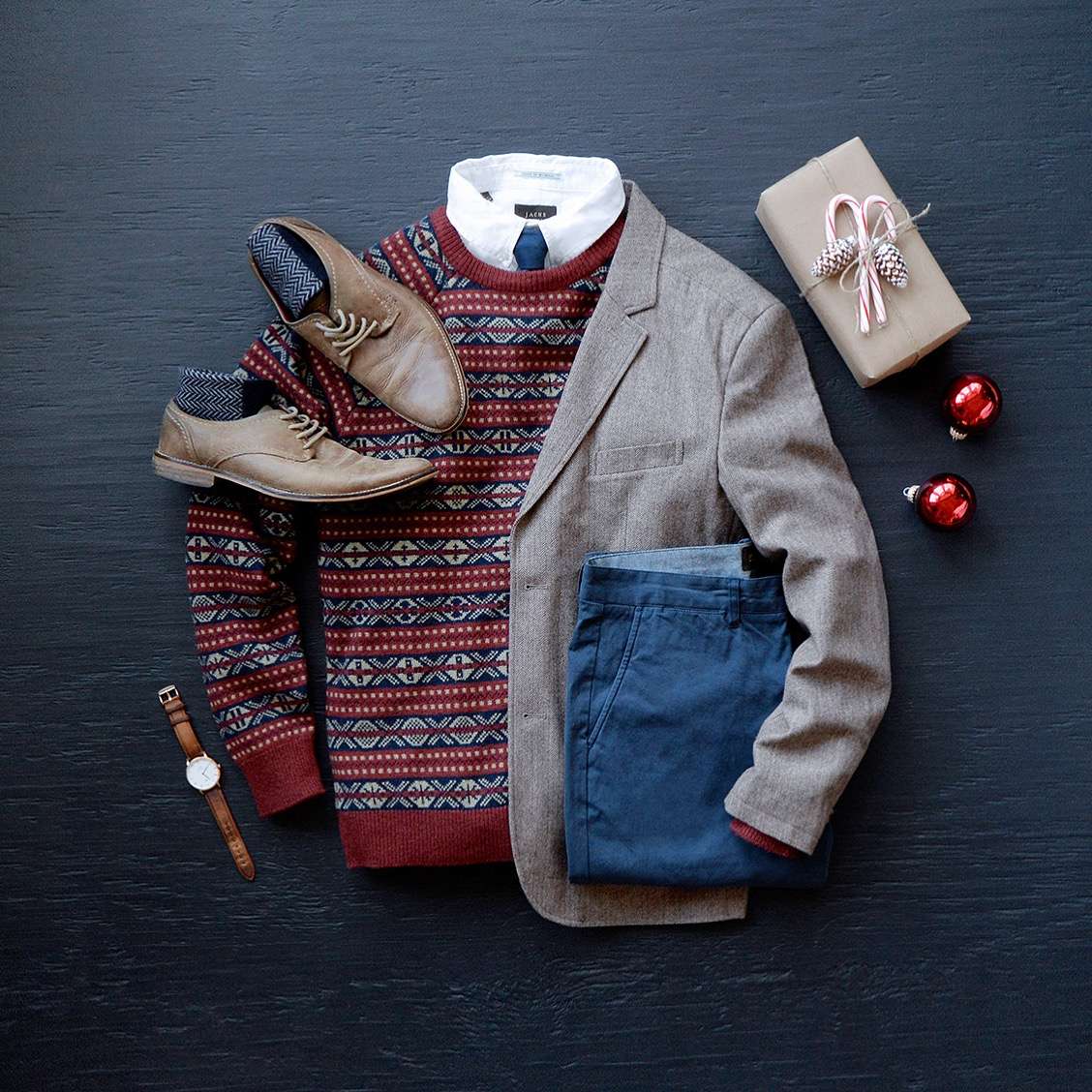 One of our favorite ways to get dressed is by putting a twist on a classic outfit. Oxford : Sweater : Blazer. Everyone knows this trick. It looks good and works every time.

Stand out by swapping out that clean solid
v-neck for a bold (but not ugly) Fairisle sweater. Keep your other layers simple: solid oxford and a solid or slightly textured blazer with a solid tie for a stylish, classic, yet sophisticated look.
Shop The Look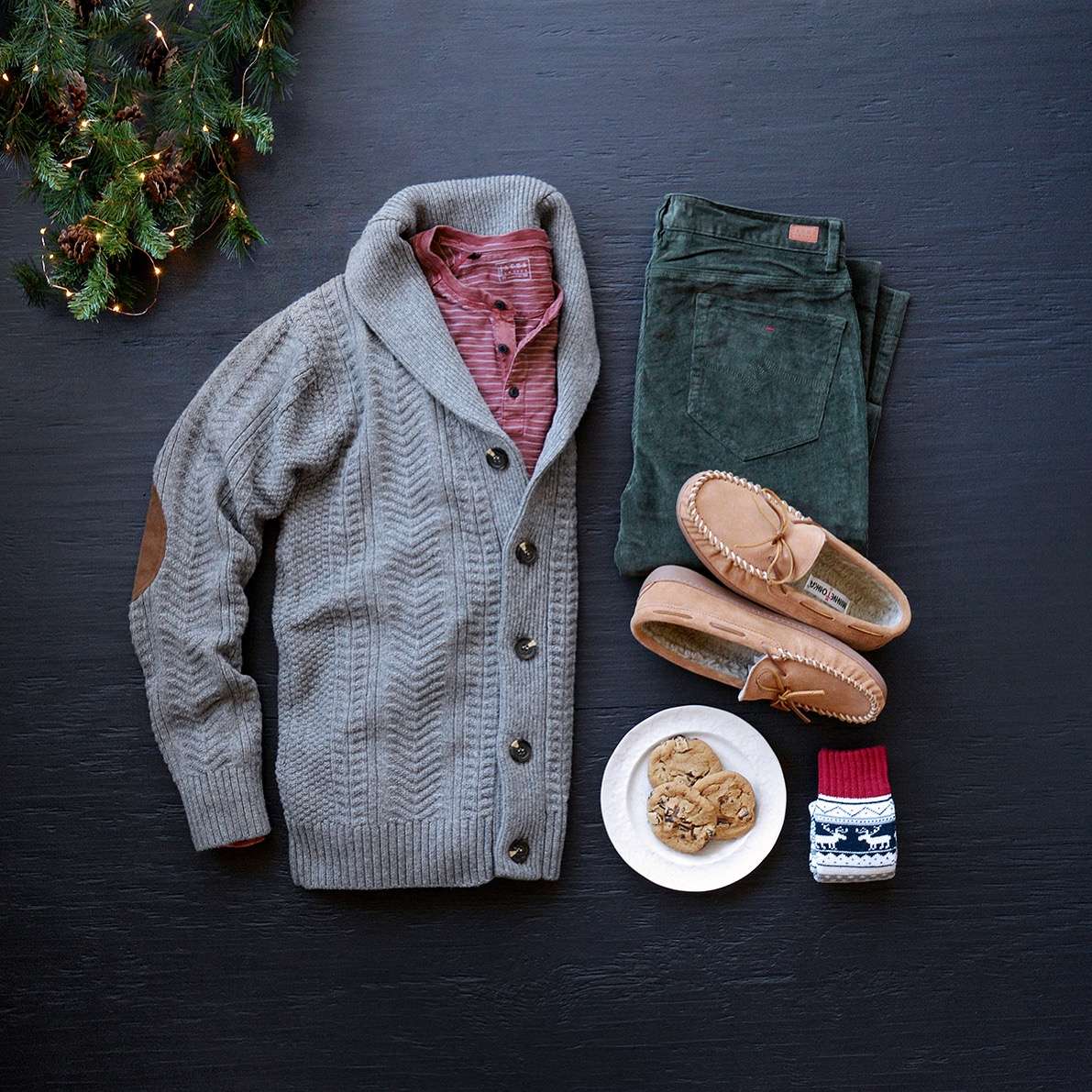 Fire place? Check. Chunky Cardigan? Check. Late Night Snack? Check. Don't get so caught up in all of your holiday plans that you forget to squeeze in some quality me-time by the fire or under a cozy blanket.

A truly stylish man looks good even when nobody is looking. Cozy up in a merino wool cardigan, pocket tee, and stretch corduroys. This outfit is so comfortable you'll think you're still in your PJ's.
Shop The Look