Holiday Outfits Essentials
Holiday Outfit Essentials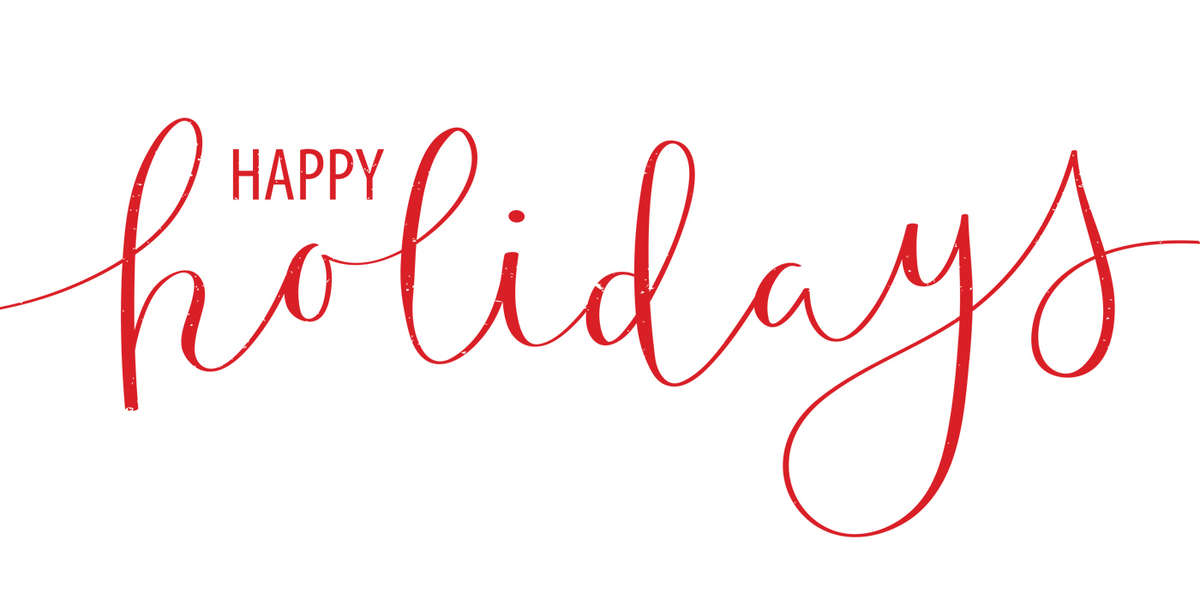 With the December holidays fast approaching, there are a series of activities, events, and parties you will get you mingling with friends and families. You must keep your dress code appropriate, stylish, and comfortable to create an excellent fashion statement this season. To most men, deciding on what outfit to wear without losing their sense of fashion and style is daunting. One way to ace your dressing is through an appropriate layering of clothes. JACHS NY has a variety of men's outfit essentials that, when layered correctly, will keep you stylish and comfortable throughout the holiday without losing your style.

Here are five outfit layering ideas to keep your dressing in check during the holidays.
SHOP
1. Match White Geo Print Short Sleeve Tech Shirt, Navy Cotton Cashmere Cable Knit Sweater, Jet Black Straight Fit Stretch Traveler Pant
These three outfit essentials, when layered, will make your holiday dress code outstanding with a mix-and-match effect that will turn heads. The cozy sweater will ensure you are always warm throughout the holiday season and will effectively blend with the tech shirt and the jet-black traveler pant making you confident with your outfit as you balance your days' activities. The outfit will also keep you low-key a fashion icon in the room.
SHOP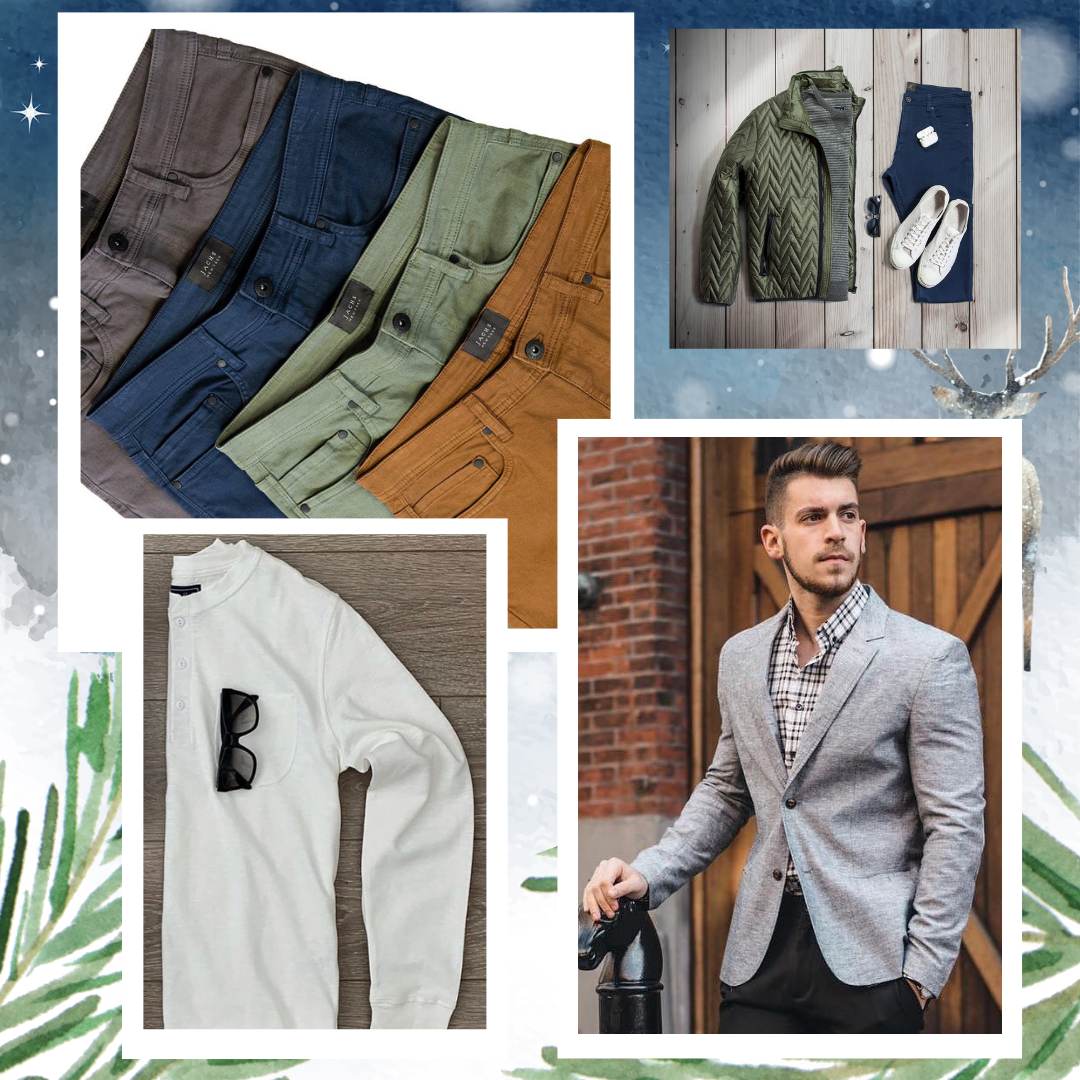 2. Match a Grey Glenplaid Blazer, White Slub Cotton Long Sleeve Henley, Navy Slim Fit Stretch Traveler Pant
This layered outfit will give you a fashion statement appropriate for formal and casual events you plan to attend during the holiday. The outfit is appropriate as it keeps your dress code neutral for corporate and social events since it emits a warm contrast that makes it fashionable. The Navy blue slim-fit stretch traveler pants make the outfit dressier and trendier.
SHOP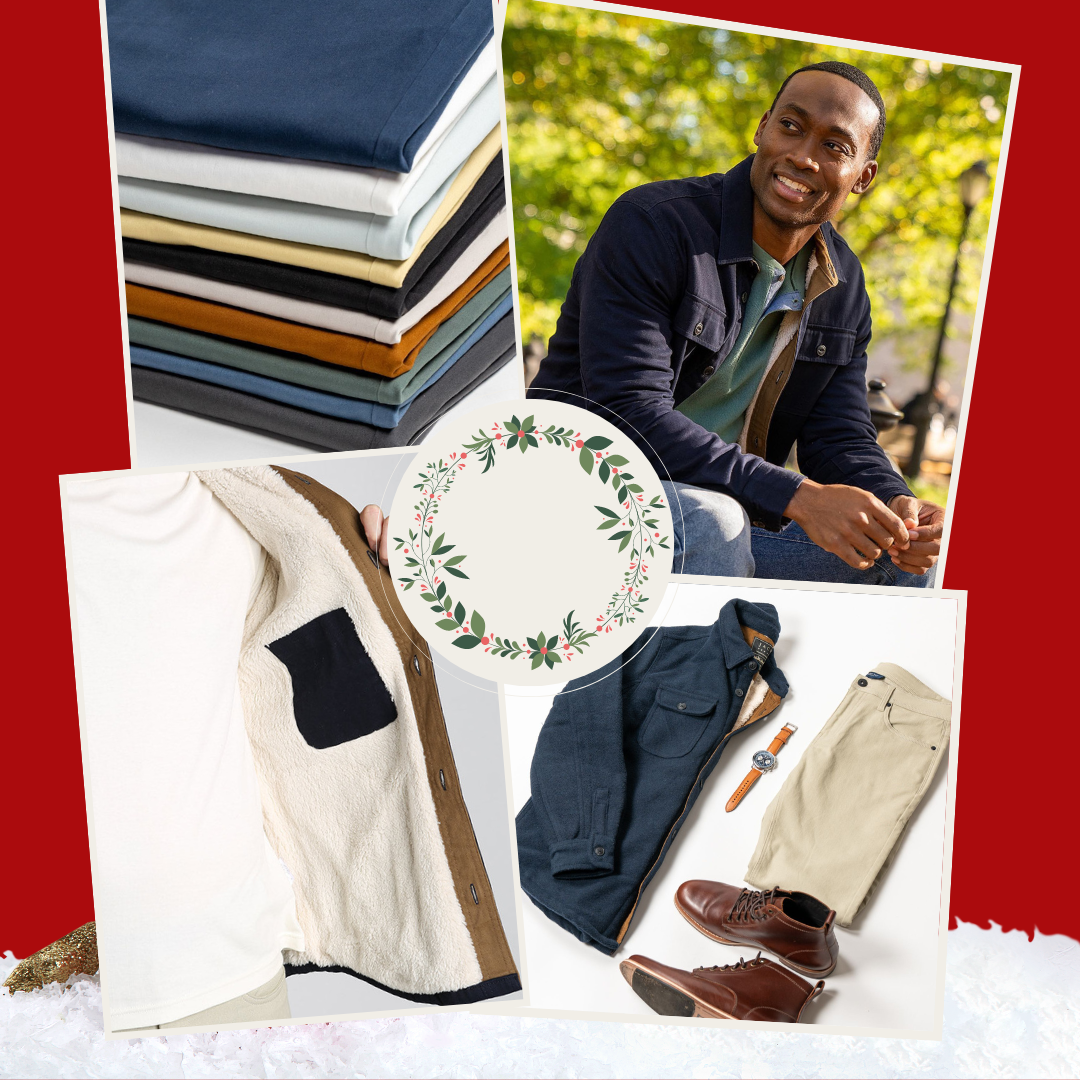 3. Match a White Cropped Fit Stretch Bowie Chino, Navy Poly Viscose Soft Polo, Navy Stretch Sherpa Canvas Shirt Jacket
This mix-and-match style will never go wrong for any occasion, day, and time during this holiday season. The white cropped chino pant matched with a navy stretched shirt jacket openly reveals your luxurious taste when selecting an outfit. This outfit essentials idea will surely make heads turn when attending a trendy holiday event.
SHOP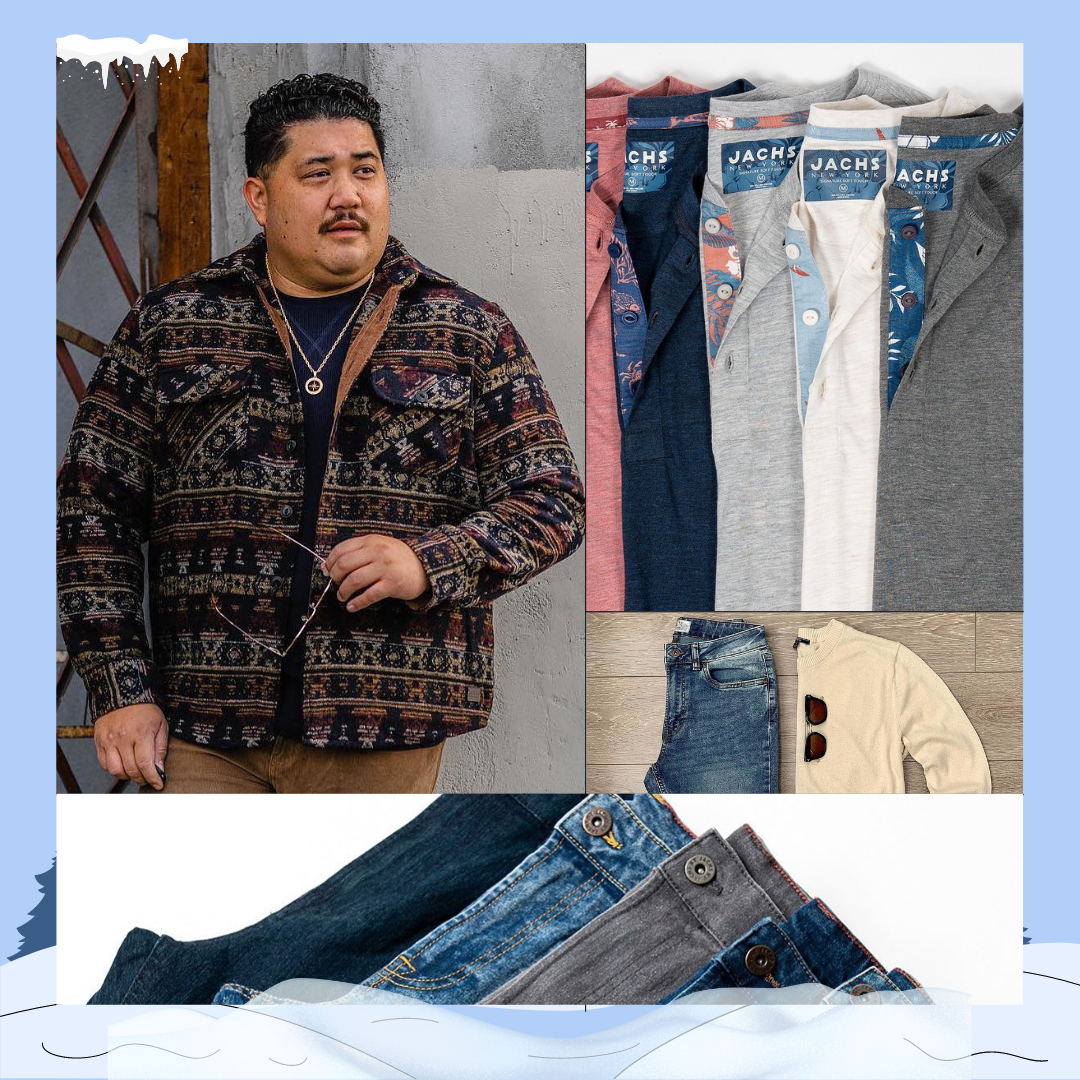 4. Navy Wool Blend Over shirt, Acid Blue Straight Fit Stretch Denim, Charcoal Poly Viscose Soft Henley
The acid blue stretch denim pant balances out with the charcoal poly viscose soft Henley to perfectly define the holiday mood. Throw in the Navy wool blend over shirt to make you warm. This look gives more of a party vibe and will be appropriate when attending night parties and events since they are comfortable in addition to making you warm. The basic simplicity of this outfit will help you stay low-key without attracting unnecessary attention.
SHOP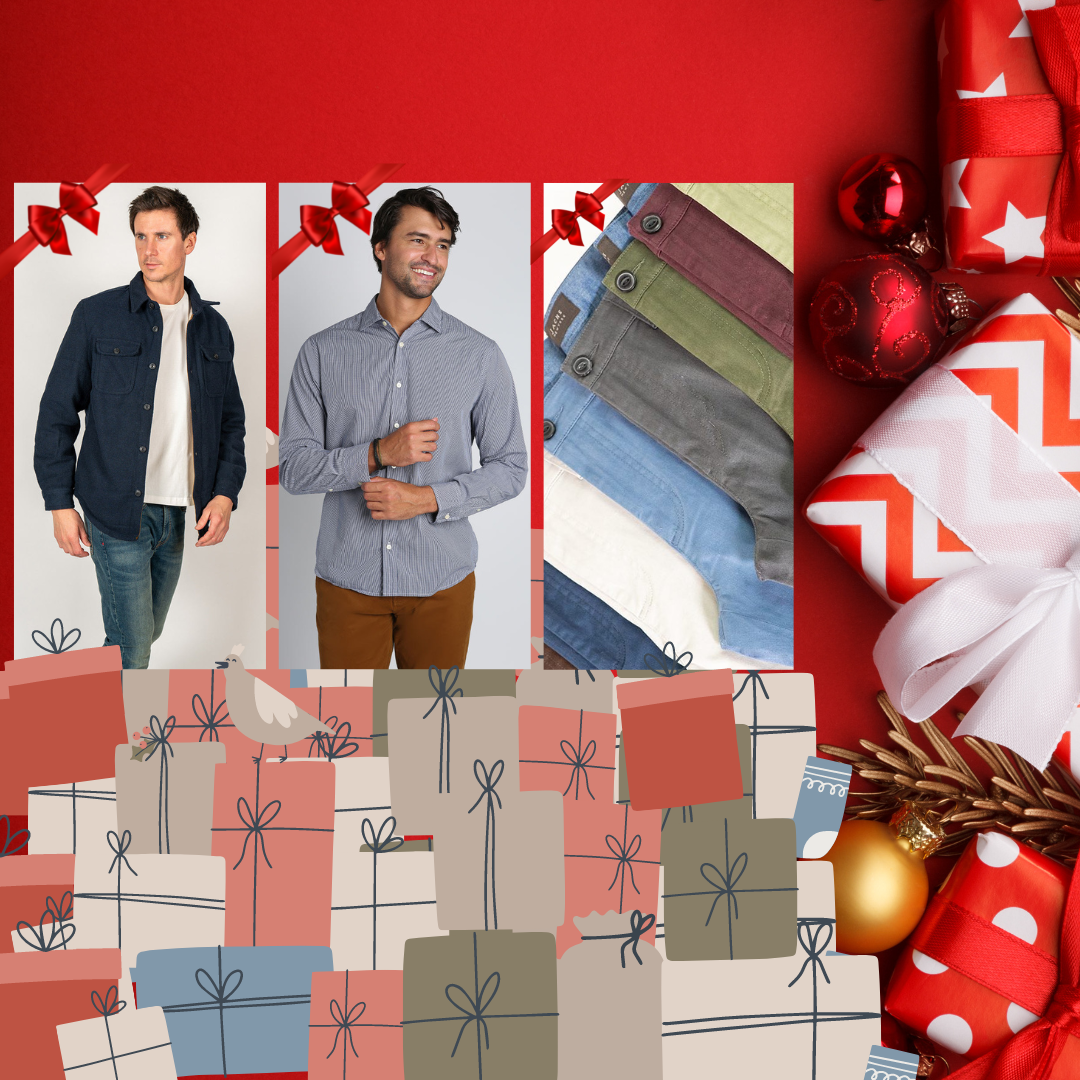 CHRISTMAS DAY
With Christmas Day full of movements, celebrations, and activities, you must dress more fashionably and comfortably for the day. Also, presenting a little extra statement in your dress is welcome for Christmas and any holiday. The dark neutral selected Navy stretch canvas shirt jacket combines well with the micro houndstooth laundered shirt. What's more, a touch of the wheat stretched pants will make your fashion stylish and memorable.
SHOP
Get Your Holiday Outfit Essentials from JACHS NY
Are you interested in these outfits and many more? JACHS NY is here to attend to your needs. We understand the need to make a fashion statement and be comfortable when dressing for the season. We have these and many more outfits in our online store at affordable prices and discounted offers, all averaging about $90.
Visit our online store
for more ideas on holiday outfit essentials.
SHOP ALL