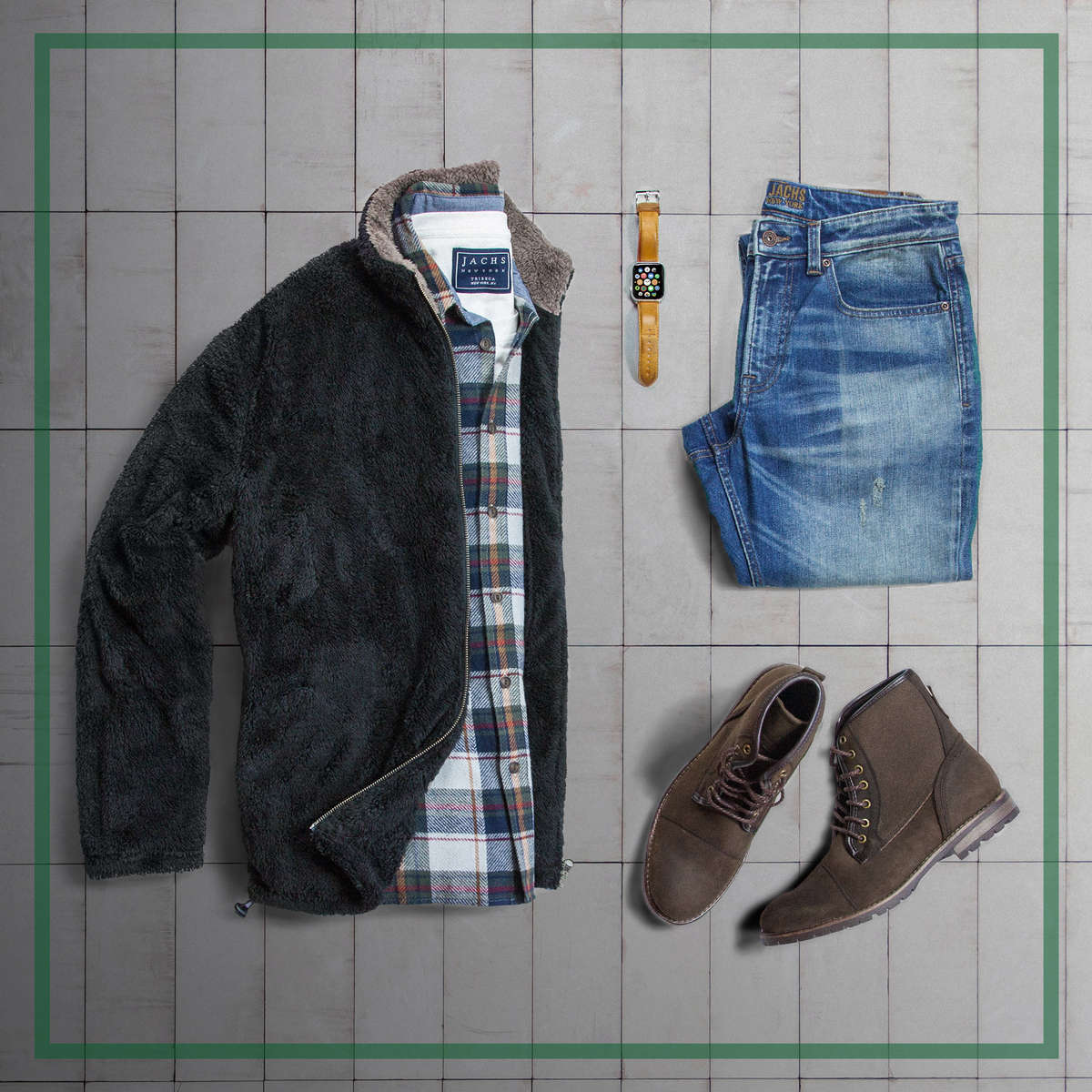 Look 1: The Weekend Explorer
The desire to explore our surroundings is as human as it gets. We all want to try new things, meet new people, and visit new places whenever the opportunity presents itself. Oh, and we want to look good while doing it.

A flexible outfit with layers can be your best friend when you're out on an adventure. This combo features a Grey Plaid Heavy Twill Flannel Shirt paired with a Light Wash Ultra Stretch Denim pant, with a cozy Teddy Sherpa Stretch Zip Jacket on top for extra warmth when you need it most.
Shop This Look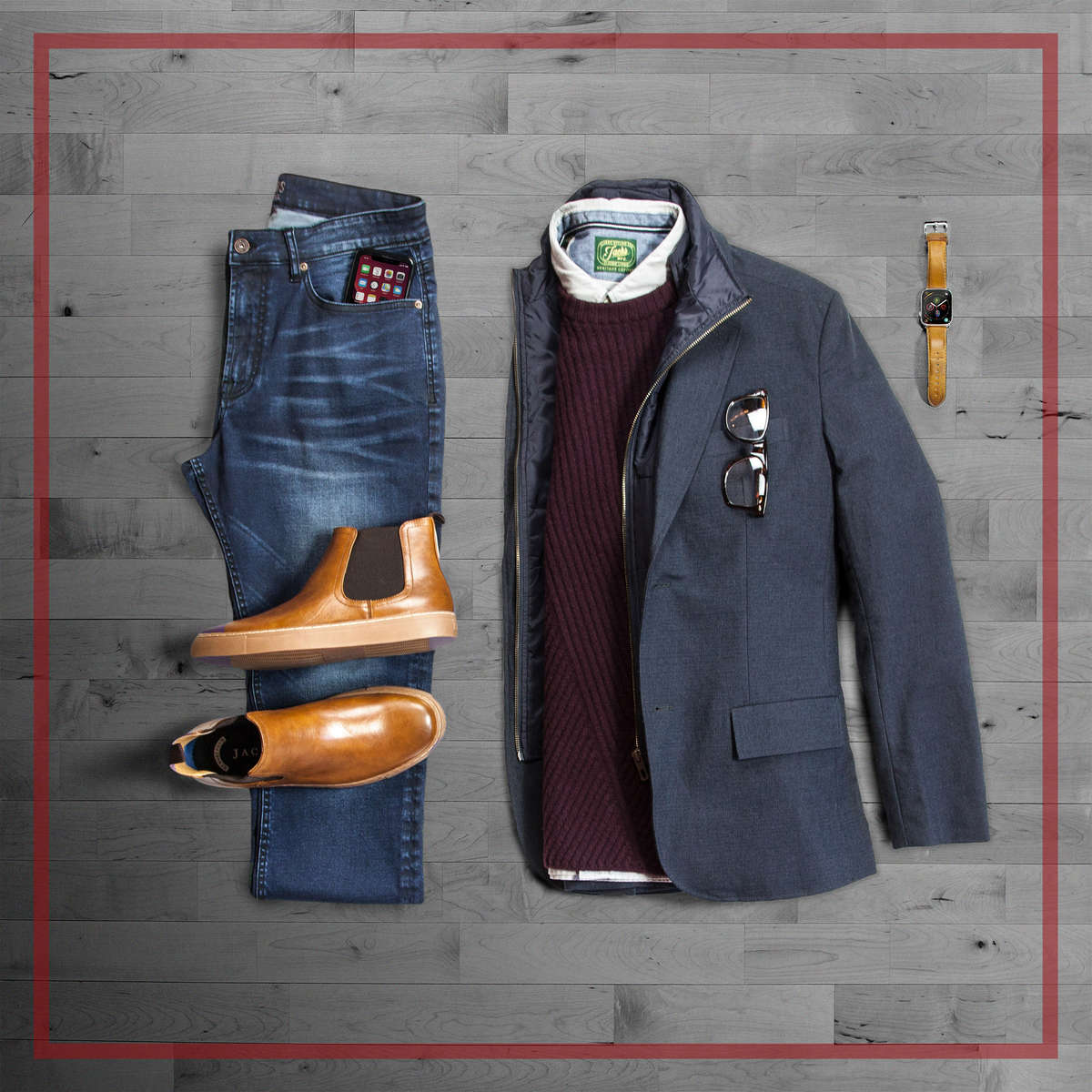 Look 2: Mr. Dapper
You can never go wrong with a classic, and even better? Putting a twist on that classic outfit to make it even more dapper and fresh.
A white oxford with a windowpane blazer is as classic as can be and looks great every single time. Stand out in a crowd by swapping that clean pair of dress pants for a pair of Ultra Stretch Dark Denim. Keep your other layers simple: a solid ribbed sweater and a slightly textured blazer for a sophisticated, classic, yet stylish and refreshed look.
Shop This Look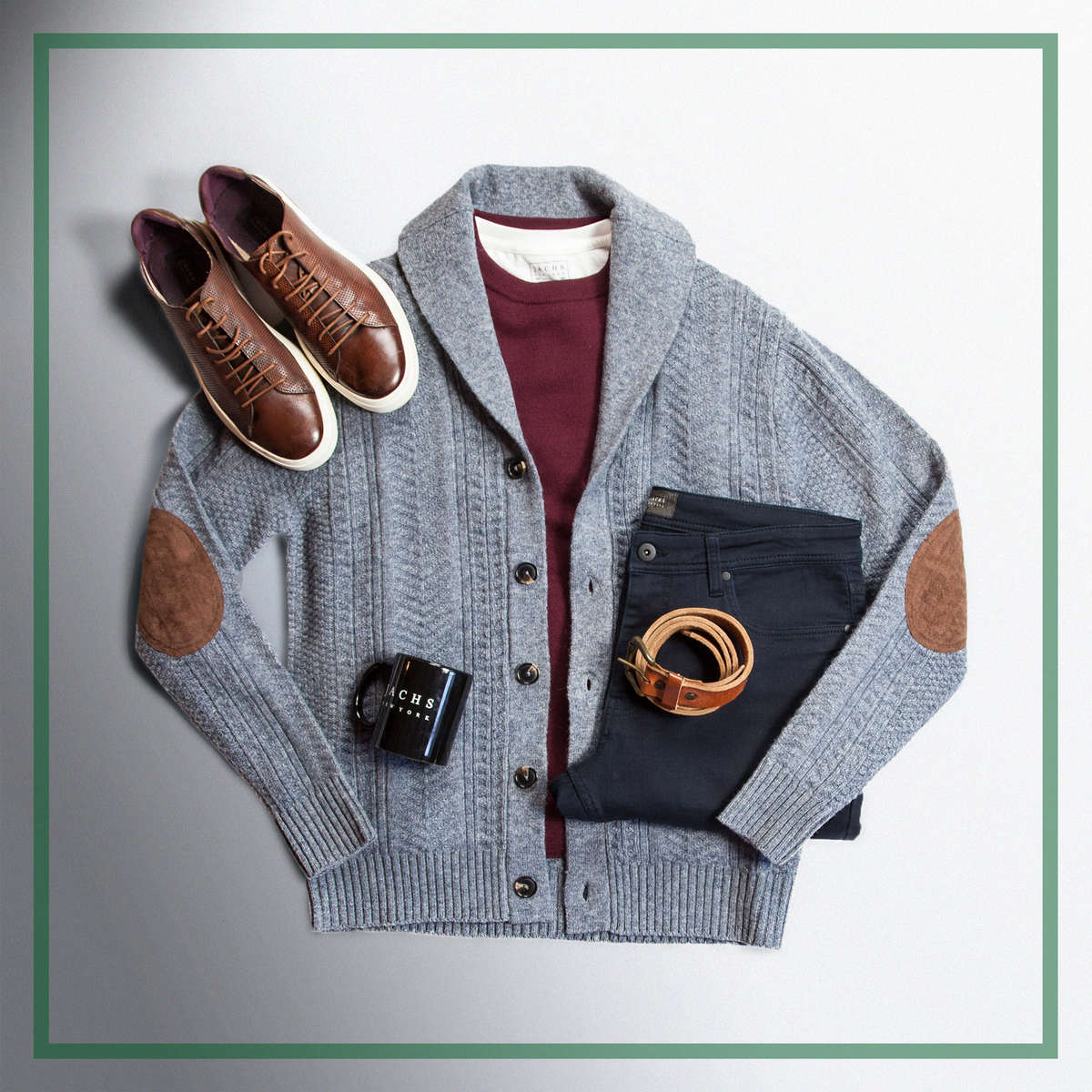 Look 3: The Cozy Up
There's nothing quite like diving into your softest knits and comfortable pants when the temperature drops below 35 ° F, whether to hang out with your friends on the weekends or lounge around after a long day of work.

Cozy up in a merino wool cardigan, pocket tee, and stretch traveler pants: an outfit so comfortable you'll think you're still in your PJs.
Shop This Look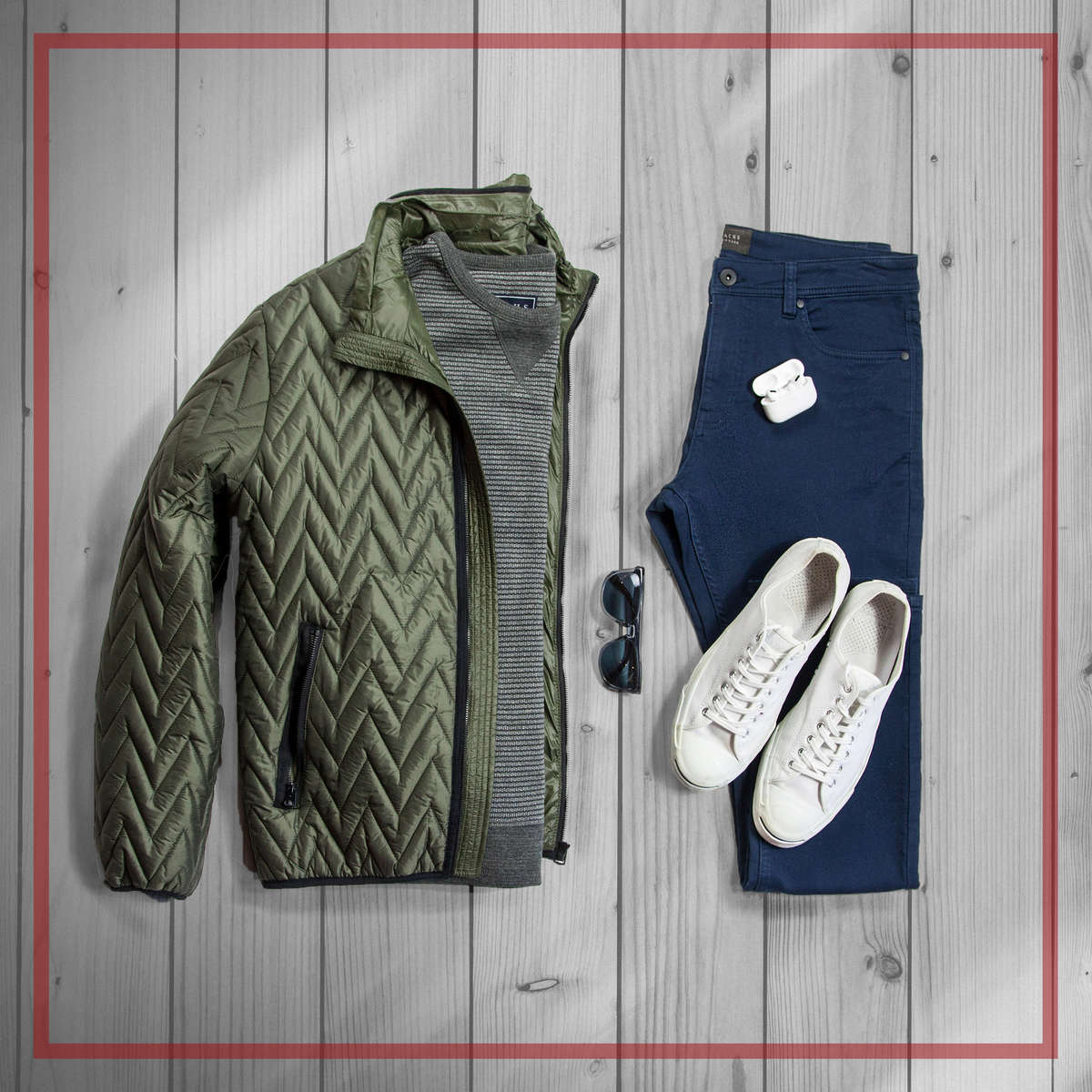 Look 4: The Jet- Setter
The holiday season is the busiest travel time of the year, and whether you're traveling far, going out on the town, or even if you don't know where you're heading to next, we'll make sure you'll get there in style.



A pair of stretch traveler pants paired with a sweatshirt and an olive bomber will keep you warm and stylish no matter where you're off to.
Shop This Look
Look 5: Life of the Party
It's hard to believe that Christmas and New Year's Eve are just around the corner. You might be too busy working overtime and shopping for gifts to think about the perfect holiday party outfit, but don't stress: we've got you covered.

Show up in style for a small gathering with friends or an ugly sweater party in the office with a not-so-ugly Fair Isle crewneck sweater layered with a corduroy trucker jacket. Finish it off with a relaxed charcoal wash denim for a festive and fun party look that will have everyone angling to get you under the mistletoe.
Shop This Look