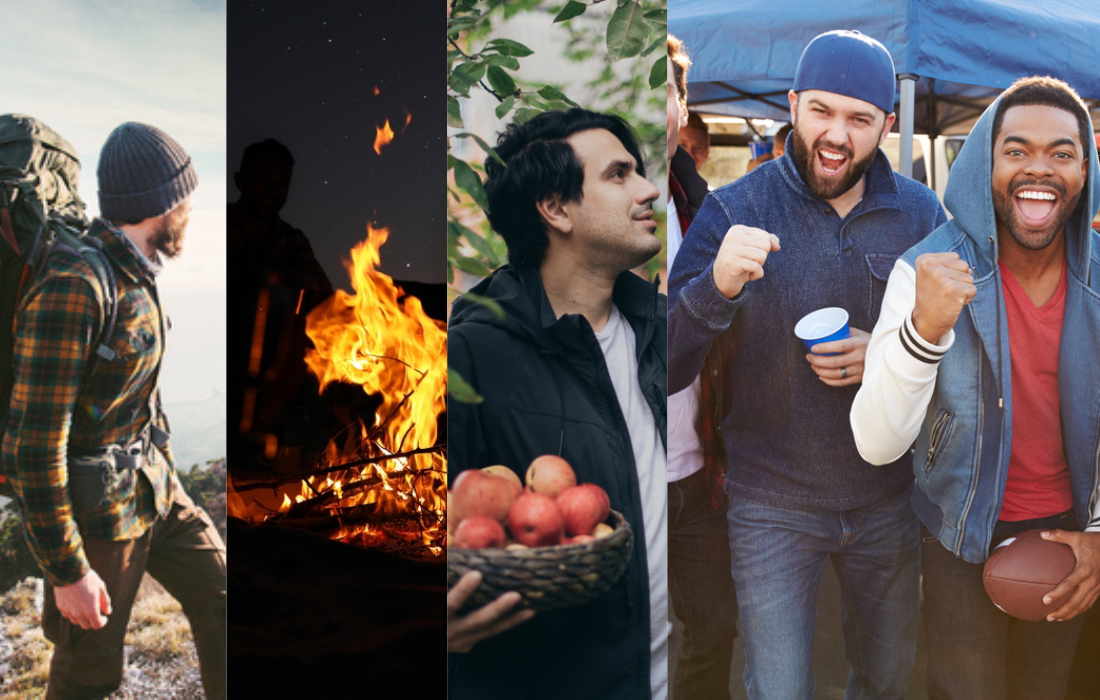 November: The Perfect Outfits for All your Fall Activities
It's November, and Fall is here!
Letting go of summer activities and vibrant colors can be challenging. Fall brings plenty of activities and opportunities to get out there and enjoy the cool weather. It's also a great fashion transition time. However, November can be tricky when it comes to what to wear. Let's show how to dress right and enjoy all the Fall activities you've planned.
SHOP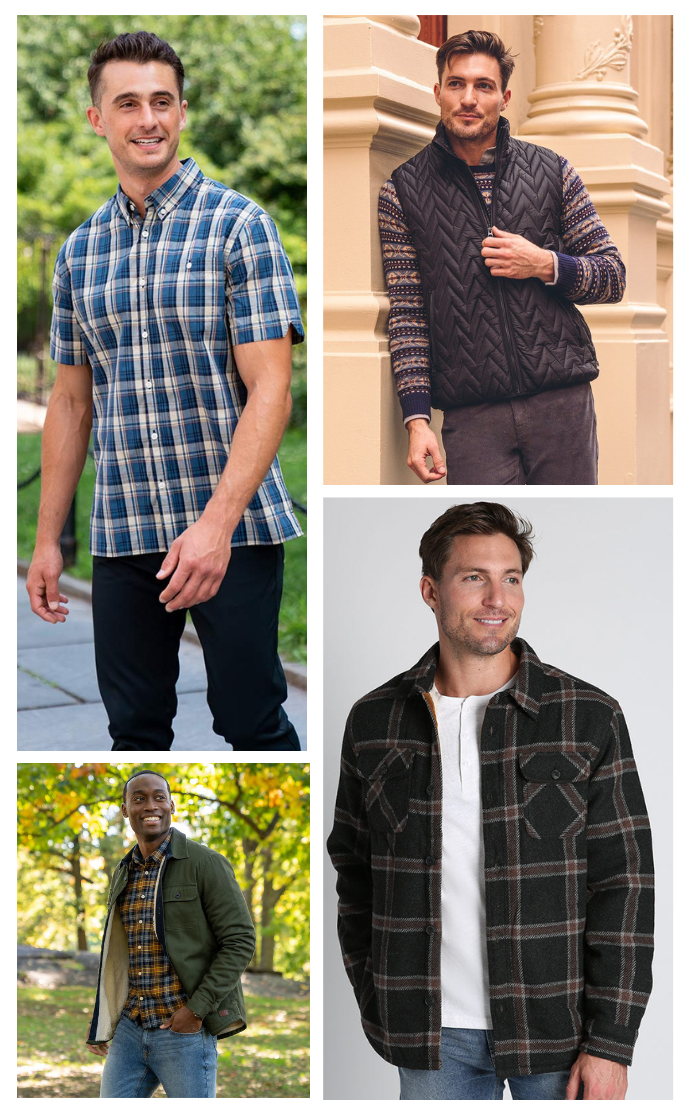 Apple Picking
Apple picking is a great fall activity for the whole family to enjoy, especially the finger-licking homemade apple pie and memory-making along the way! Denim or corduroy pants are a def must-have for comfort and flexibility. It may be an apple-picking day, but it can also be a photo shoot and a bottom-down
Hayati Blue Plaid Camp Shirt
. Just hang your
Olive Stretch Sherpa Canvas Shirt Jacket
and shoot away.
SHOP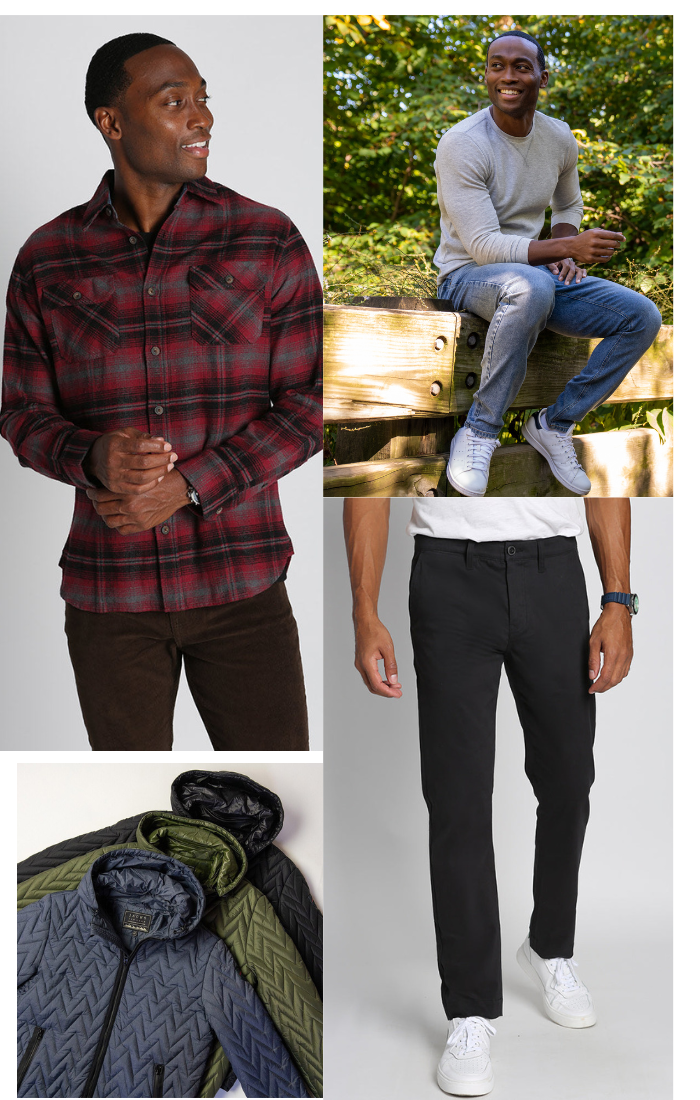 Football Tailgating
The family or buddies who tailgate football together stays warm together. What better time to unveil your beloved flannel collection than in a stadium full of fellow spectators? Whether you pick the
Red and Charcoal Plaid Brawny Flannel Shirt,
that extra warmth is just what the referee ordered.
SHOP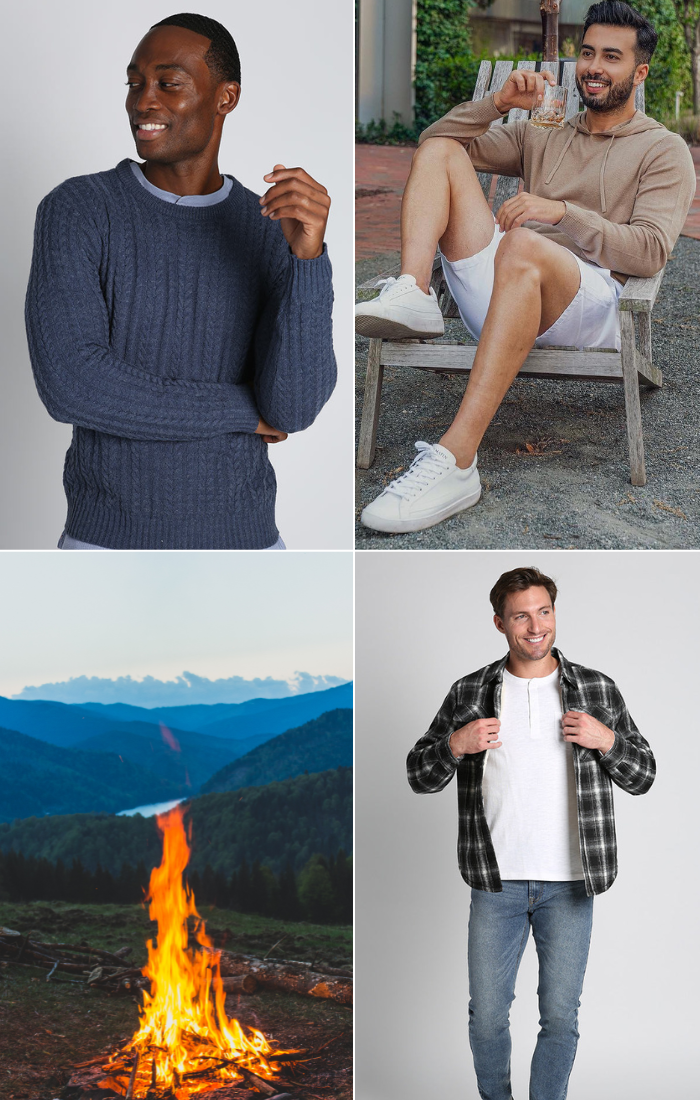 Backyard Bonfire
A backyard bonfire is a great way to host a small party with your family or close friends, or it can be a full house! It's a time for bonding through stories, music, and marshmallows. If it's not chilly outside, your favorite chino shorts, will bring out the fire in you. Your white interlock tee underneath is a fantastic blend.
Even though the fire will keep all of you warm, bring along a
hoodie
for an extra layer of warmth. Or drop the hoodie altogether and go for a Sherpa Lined Flannel and a Poly Viscose Henley or Cable Knit Sweater and your favorite tee.
SHOP
Hiking
Time to get physical in the great outdoors. While layering up is the keyword, balancing breathability, comfort, and warmth can be challenging. A long sleeve such as brushed waffle fleece henley, is a start. A
Navy Textured Terry Quarter-Zip Pullover
will ensure warmth and flexibility. The half zipper lets you control your ventilation to your liking.
The
Red and Grey Sherpa Lined Puffer Vest
will do the trick if you run hot and need more breathing room. Even though you'll develop heat, it might not be enough, requiring a hoodie for extra warmth. For added comfort, break out your flexible and stretchy
traveler pants
and let the hike begin.
SHOP
Fall Is Here, Dress Right
These are just a few of the best outfits you can wear in November. It's such a fun month, and it's always great to have options when planning your outfits for whatever adventures you might be planning.
Check out
our latest Fall fashion collection.
SHOP F/W 22 Collection