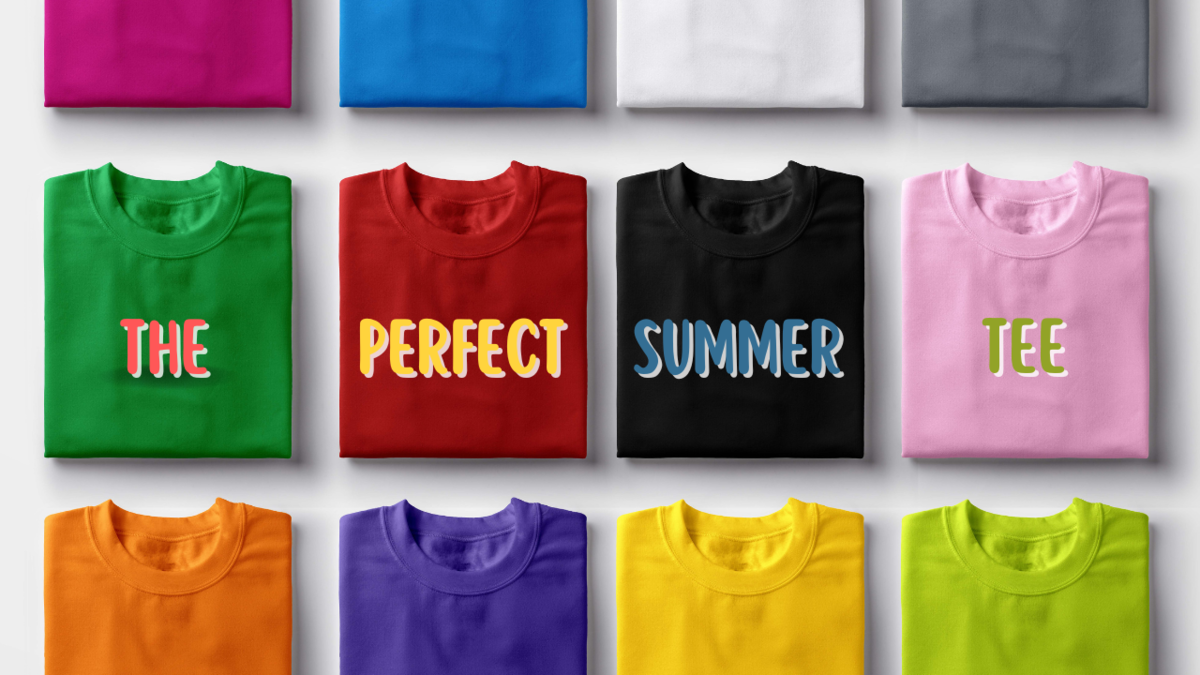 Poly Viscose Tee: The Perfect Summer T-Shirt

For their simplicity and practicality during summer, t-shirts are a must-have in every man's wardrobe. Whether you are in a hurry to get to a meeting, a date, or a meal, a tee thrown over the head and rolled down works like a charm. Tees are versatile and make a great combo with any pair of trousers, shorts, or other ensembles.
Here are some ideas for the perfect summer t-shirt based on activities.
Shop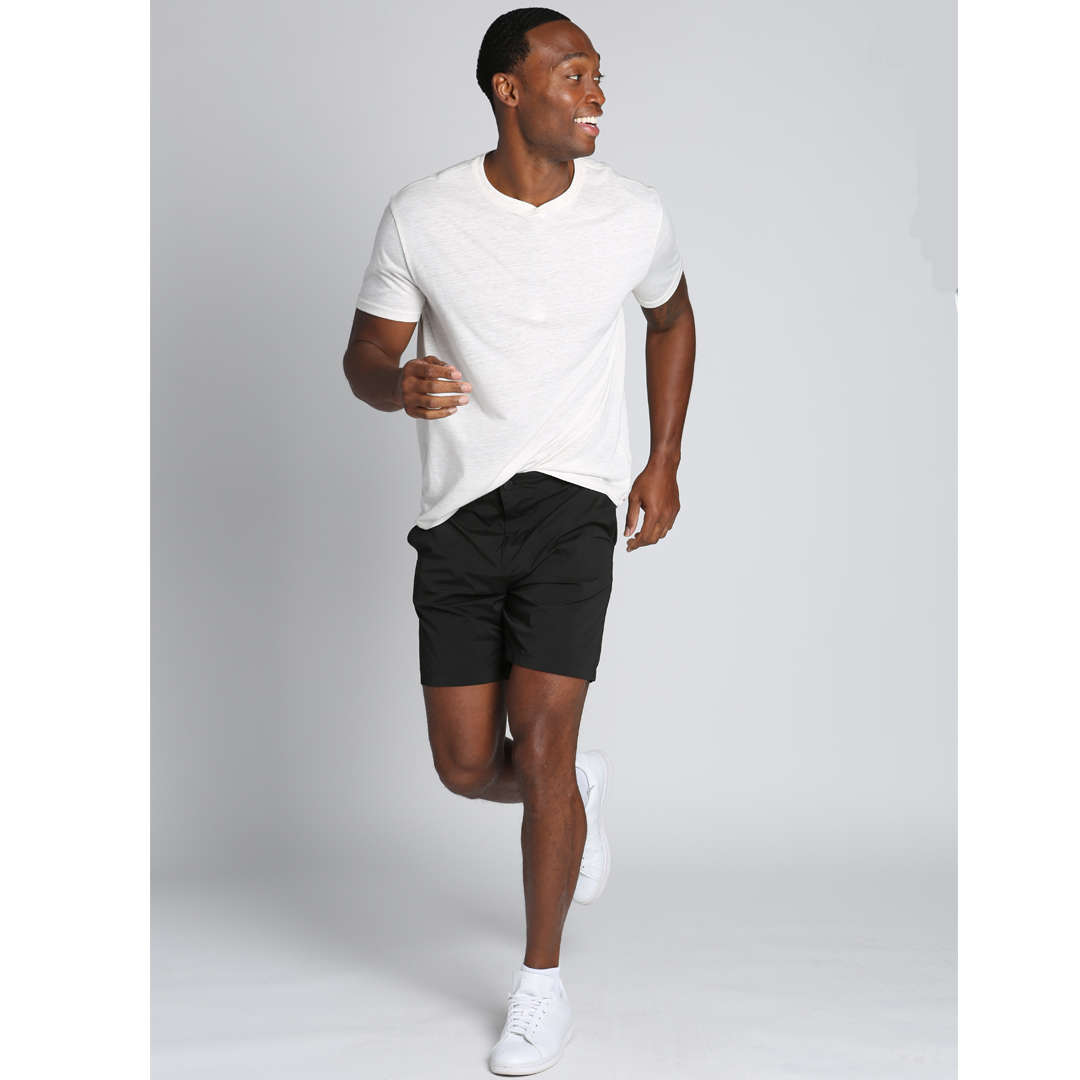 Working Out
The perfect workout tee is as versatile as your exercise routine, often combining comfort and sturdiness. It is breathable and comes with some much-needed movement and stretch to allow good circulation on your upper body and arms. A summer t-shirt that you wear to the gym should not be heavy, regardless of the weather that day.
Our favorite is the
Ivory Poly Viscose Soft Tee
for its breathability for most runners and gym-goers. It is featherlight and has some neatness and tidiness around the edges. Of course, no rules say you can't look good when weightlifting or doing bench presses. The tee also sits on the body perfectly, whether exercising or taking a breather.
Shop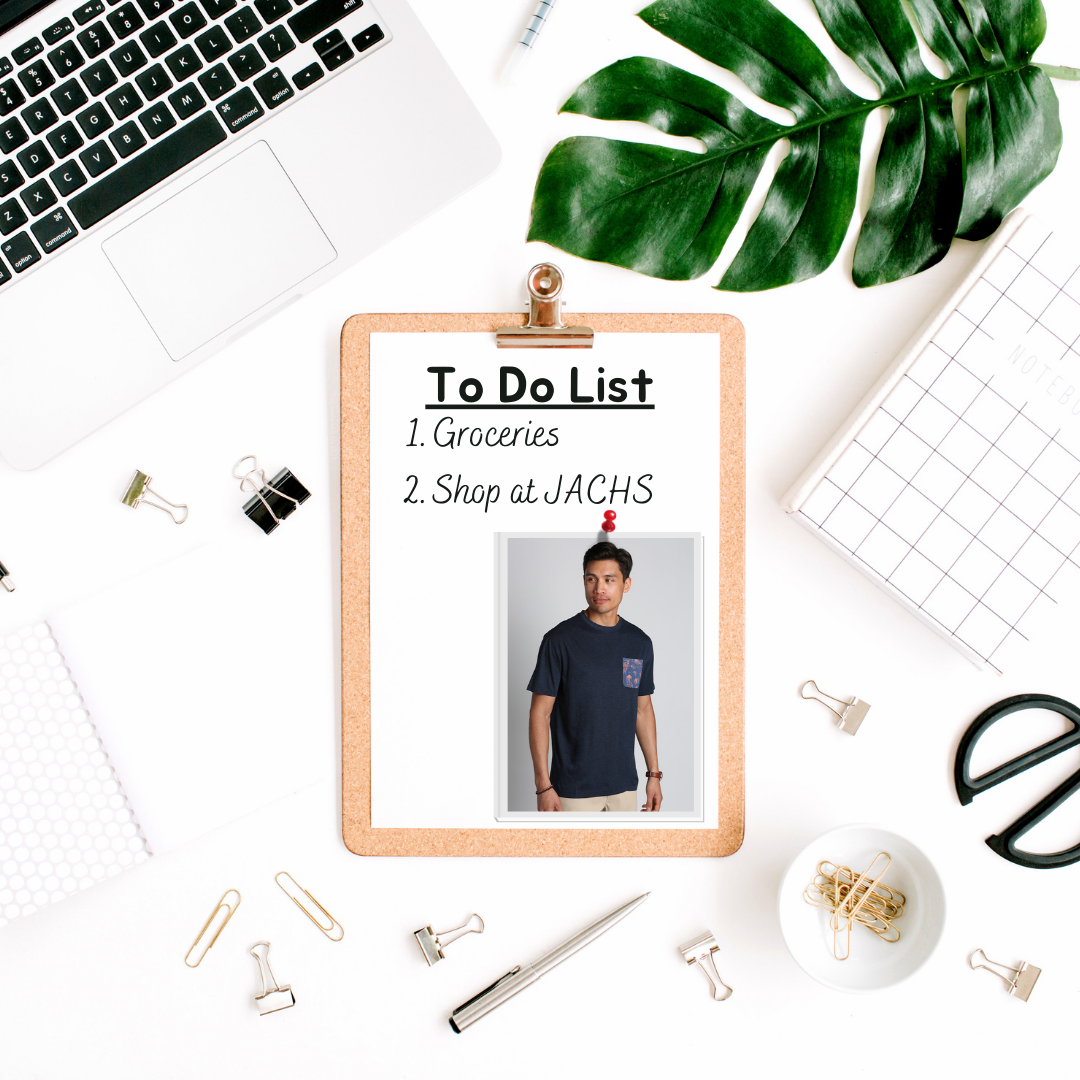 Running Errands
You need something easy and fast, with some low-key vibe, but still attractive. Nothing is more effortless than the
Navy Poly Viscose Soft Tee
. It has some good visuals for the weekend errands, which would not leave you embarrassed if you run into your professor or boss.
The perfect t-shirt for the summer errands should be breathable and, at the same time, easy to wear. Your summer errands tee can double up as your go-to for the morning jog or weekend walk to the park. Typically, your choice of print depends on preference, so you have free reign here. Most men go for low-profile patterns and single colors, nothing over the top.
Shop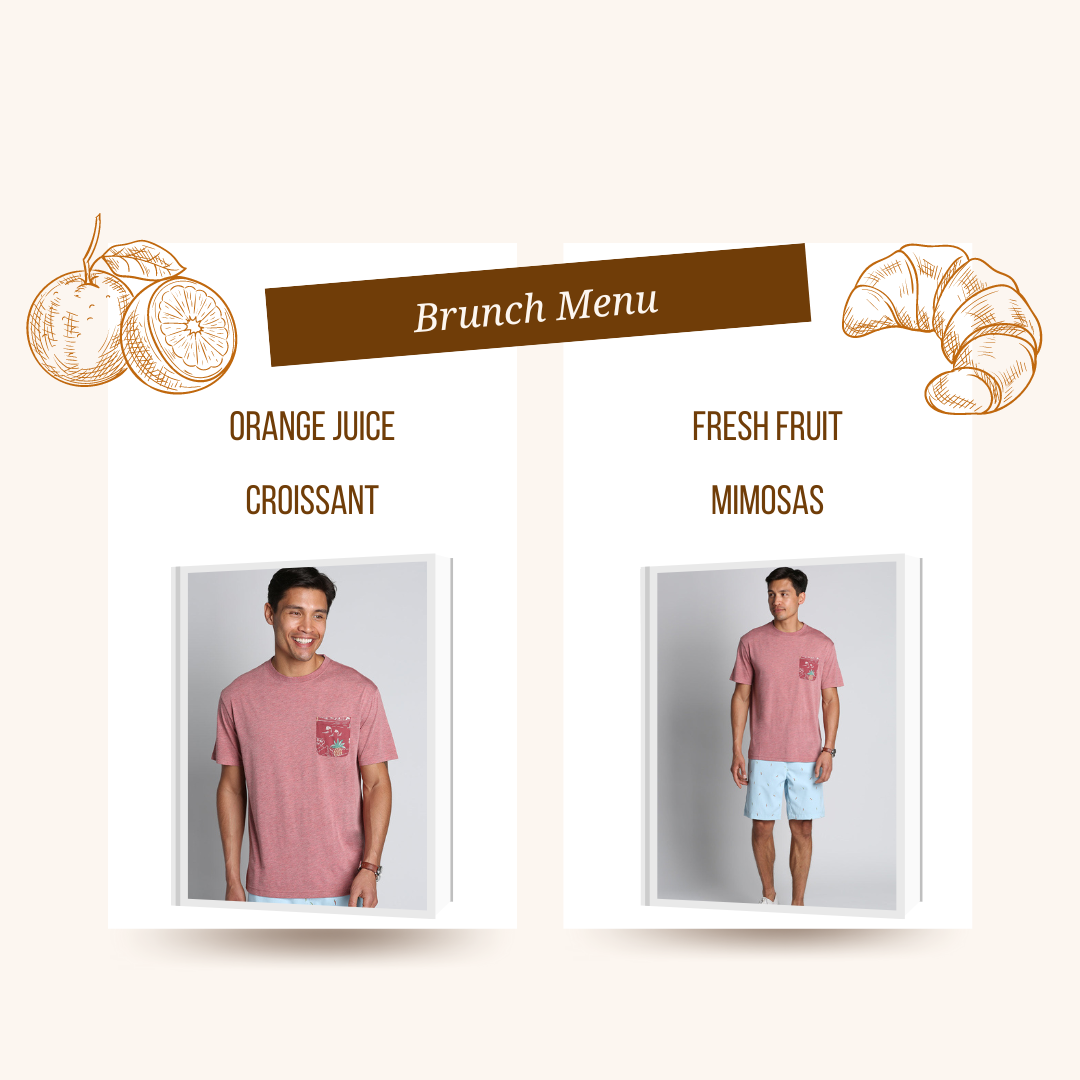 Brunch

What you wear to brunch has a bit of flexibility in rules. Believe it or not, the meaning of brunch is open to interpretation, which somehow imposes on the tee preferences and expectations.
The ideal brunch summer t-shirt depends on where and with whom you are dining. What is the occasion and the time?
Often, brunch conjures up a casual dining setting. You can wear your favorite jeans and a decent tee. Jeans and blazers are middle of the road since they are not too informal and not too uptight either. The Red Poly Viscose Soft Tee with a printed short provides the perfect blend of sleek and casual.


Shop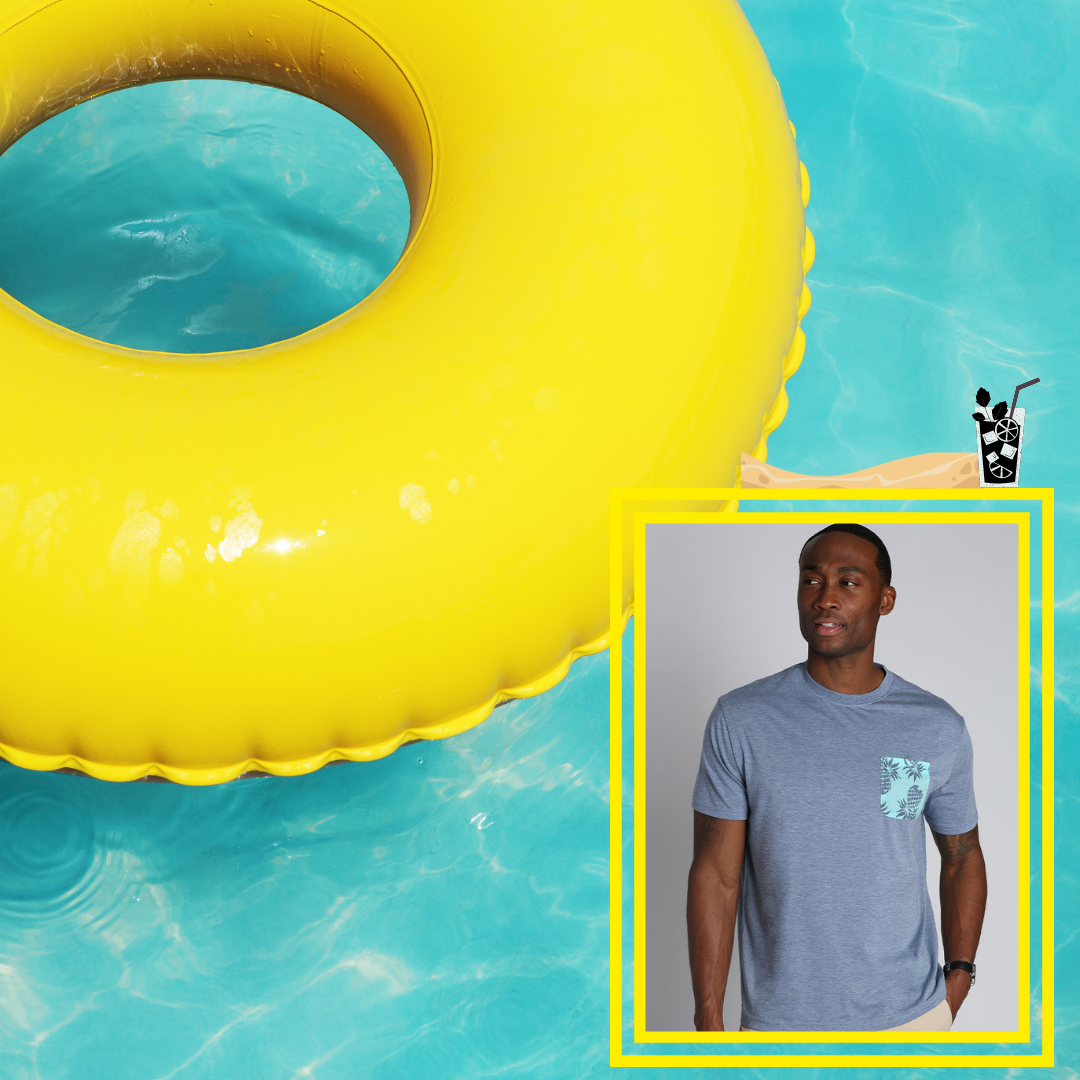 Pool/Beach Day
Shorts and a tee is a super comfy and casual ensemble for the pool or beach day. The Blue Poly Viscose Soft Tee is light and comfortable and has some beach vibe. The tee retains some style while allowing some breathability and comfort in the summer heat. Alternatively, you can combine the Poly Viscose with patterned shorts if you want some beach vibe.
Shop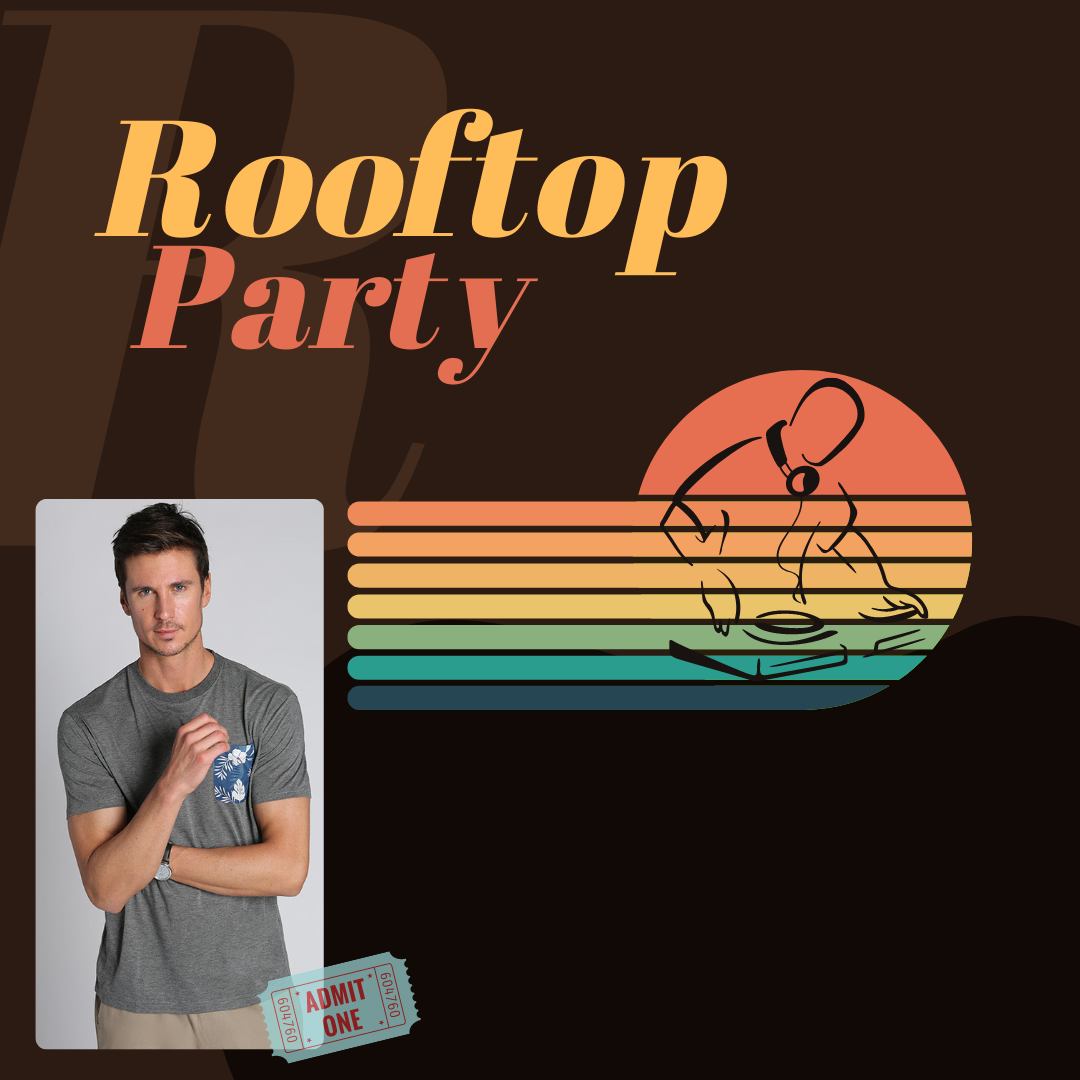 Party
A simple gray tee underneath a colorful jacket and a pair of sneakers is an excellent combo for the classic party-goer. Some people will want to make the party memorable and wear matching outfits. However, you can still choose a bit of class with the Charcoal Poly Viscose Soft Tee, and not look out of place (just make sure the color matches).
The good thing about the color is that it is not too much to attract excessive attention, allowing you to enjoy the party without distractions.
Shop