5 Must Have Fashion Essentials For Spring!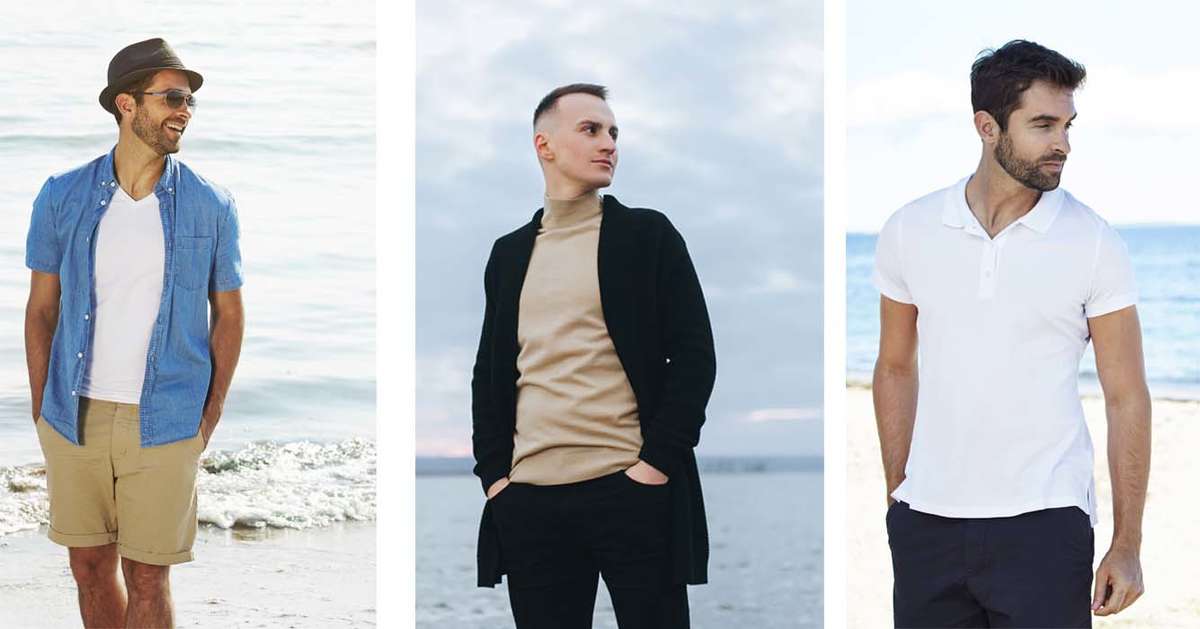 The spring season is officially here, and it behooves you to dress the part. Spring collections run the gamut from suave and sophisticated to cool and casual but have one primary goal: keeping you comfortable during uncertain weather.


Spring weather is a bit touch and go, a mixed bag with lingering winter chill, pesky showers, and lead-in days to summer days. The transitional temperatures and weather make some men's clothes essential during spring.


Here are our picks of the top five fashion essentials for spring if you wish to look fabulous without sacrificing style and comfort.
Shop
Comfortable Pants
While jeans are a must-have in your spring wardrobe, you can switch things up with chinos, khakis, and joggers for additional comfort. As the temperature rises, these lighter materials will keep you cool, comfortable, and, most importantly, stylish.


Stick with slim-fit options and adjust the colors along with your thermostat for an impeccable style. While black is a no-fail option, you're better off on the understated side in shades of brown, tan, beige, French mint, navy blue, and blue.


Joggers are a great choice if looking for stretchy but fashionable pants that are lightweight and sweat-wicking.
Shop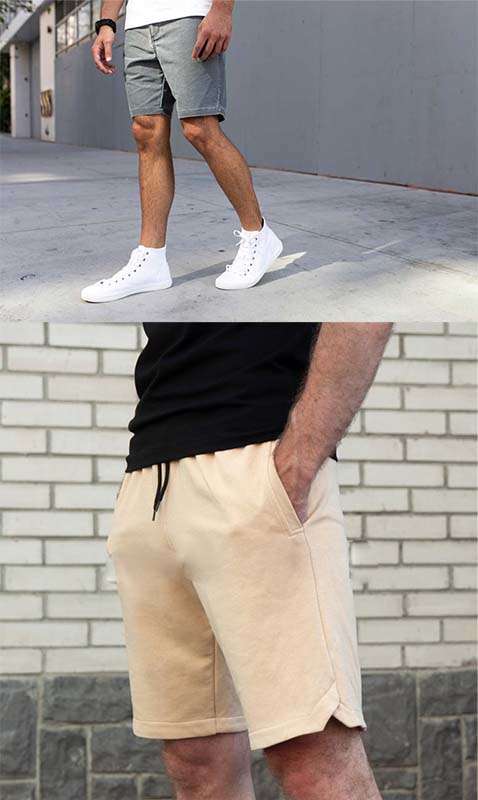 Elevated Shorts
Whether you're heading out for a picnic, to the beach, or simply hanging by the pool, springtime is the ideal time to deck out in shorts. School your buddies in spring fashion by stepping out in performance tech shorts, cotton Seersucker, varsity shorts, stretch Chino shorts, or Glen Plaid shorts. Doing some yard work? Keep cool and comfortable in Slub Chambray, stretch chino, and nylon spandex shorts.


Pair your trendy shorts with a tee and canvas sneakers for a low-key but fashionable look. Stepping out for a family outing? Dress the part by pairing your comfy shorts with long sleeves, print Henley's, and slip-on loafers.
Stick with light-colored shorts—light gray, blue, white, floral prints, tan, and olive—and you can match them with anything in your closet.
Shop
Casual Weekend Button Down
Gearing for the outdoors? Make buttoned shirts part of your essential spring fashion. Start with the long button-down sleeves to keep warm early on and switch them out for short-sleeved linen shirts as the heat turns up.
Prefer button-ups? Not a problem. Pack your spring wardrobe with shirts from different materials, including linen, laundered, Oxford, linen blend, and Micro Glen plaid.

Buttoned shirts are versatile spring wear because they're easy to layer under your cardigan, hooded Henley, jacket, or hoodie during the colder months. You can also wear them on their own once the cold lets up.

Pair your chinos, khakis, and jeans with a white splatter print stretch poplin, black scale print, black microfloral, or a navy dot print short-sleeved shirt. Need a statement top? The blue print Seersucker, red linen TriBlend, blue tropical print rayon, or stretch poplin short-sleeve button-up shirts are excellent choices.
Shop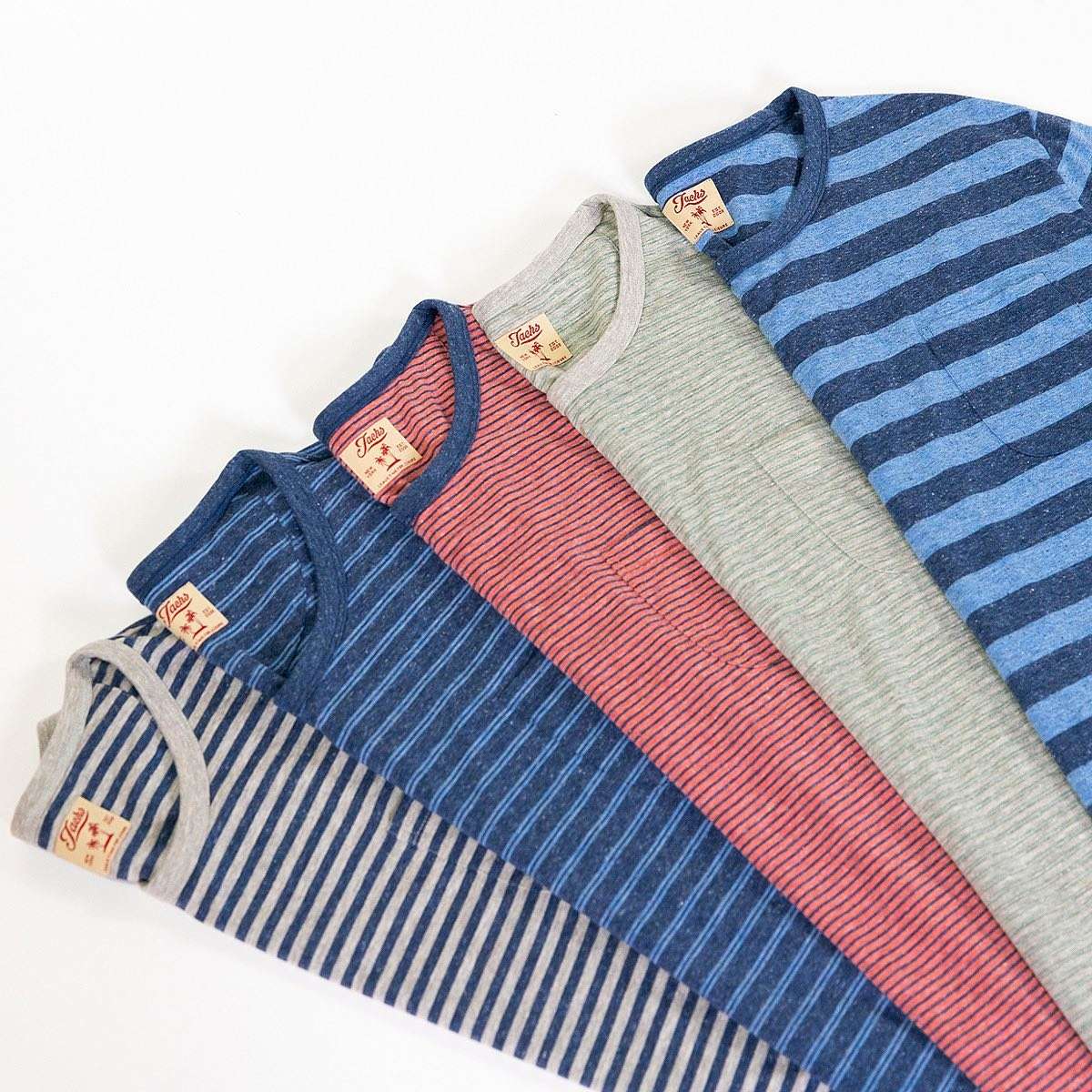 Relaxed Knits
Layering is critical during the chilly days of spring. Naturally, you want to pick a layer that keeps you warm and toasty without bloating your appearance. Switch up your look with the proper mix of Henley's, polos, and tees. Get that stylish yet casual spring look with a dark striped hooded henley.

A mix of long and short-sleeved tees in different styles and colors lets you dress stylishly without ignoring the weather. They are definite fashion essentials for spring. Keep the color palette colorful with a mix of navy, blue, charcoal, grey colors. Sueded cotton, heather linen, Knit Oxford, and stretch poly rayon are excellent spring materials.
Shop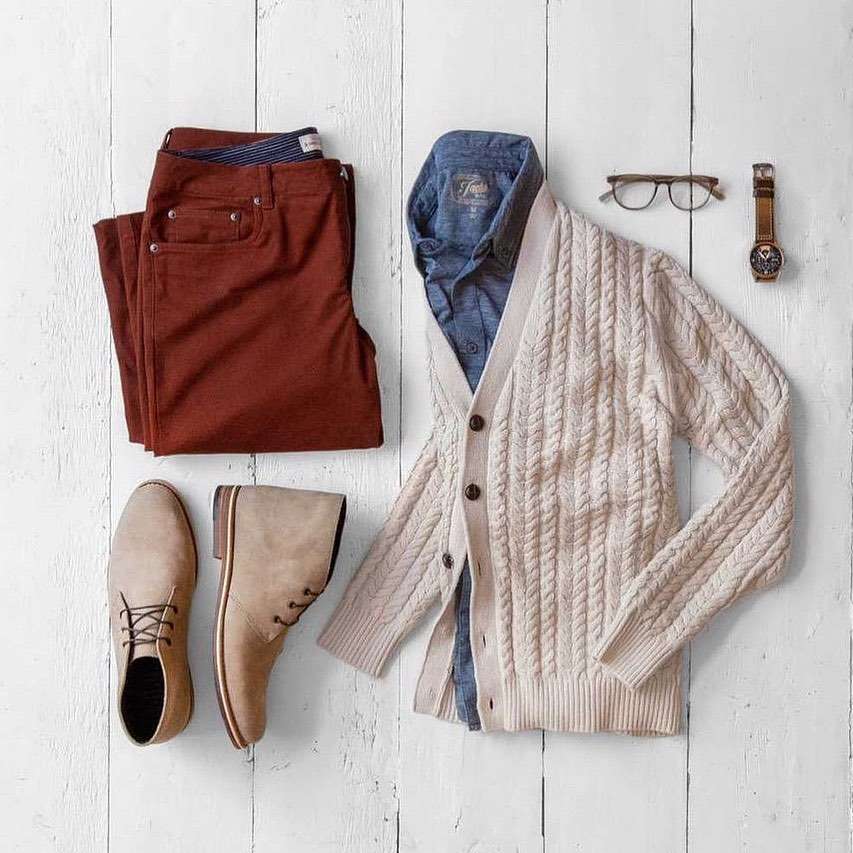 Laidback Layers
Switch out the heavy winter jackets for stylish hoodies and cardigans in vibrant colors. Pair an ivory cable-knit cardigan with white henleys, and black chinos for a classic casual Friday look. You can also pair a navy blue knit cardigan with a white henley with stained-washed denim for a night out on the town.
Pair a trendy Camo Sherpa, lined fleece hoodie with blue jeans and a white tee for a casual date on a Friday evening. Rock the burgundy striped fleece pullover with blue khakis to pick the week's supplies from the store.
Shop
Don't Forget Your Umbrella!